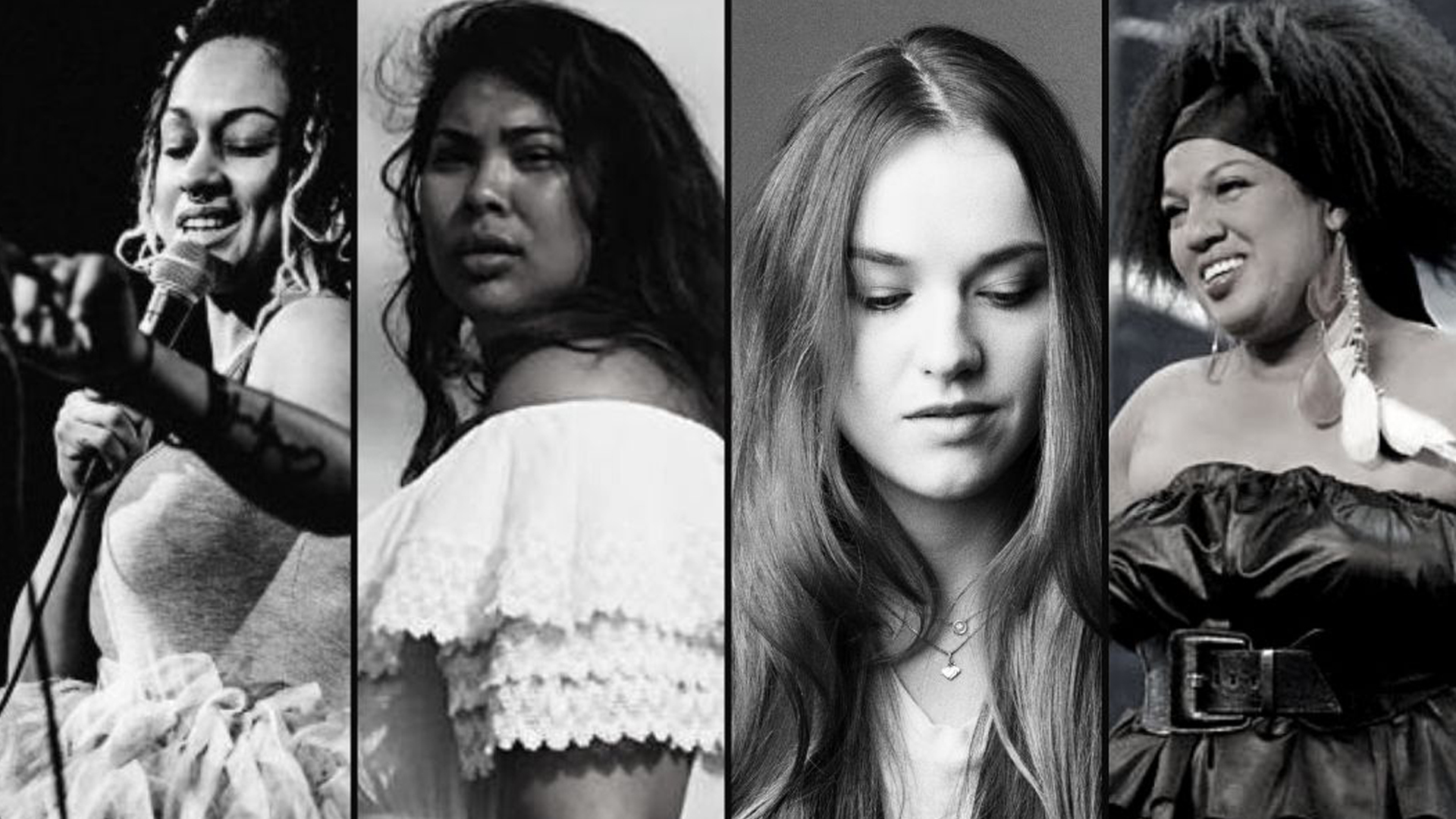 Soultastic
Pre-sale €5
(+ €1 service fee)
At the door €5

Date
Saturday 16 October, 2021
Start
20:00
Doors open
19:45
Due to the new measures, we are obliged to check for the CoronaCheck app QR-code in combination with a valid ID.
More info
Prepare yourself for an evening full of soul music & R&B, sung by some of the best voices in the Netherlands. Four talented artists will turn this into a show where goosebumps are guaranteed on Saturday 16 October in Grounds. Four ladies, unique 'riffs', unreal harmonies and amazing vocals.
Vivecka
Vivecka achieved national fame through her participation in The Voice of Holland. Vivecka also scored highly during her participation in New Skool Rules and during the New Skool Rules Exchange. In the meantime she also impressed many people in the United States. At the moment she is working hard to further expand her career as a singer, both nationally and internationally.
Carina Fernandes
Carina Fernandes is a creative sparkle. Known for her unique sound, Carina makes social issues open to discussion and is committed to help her community. In this she combines her spontaneous character, creativity and the well known Rotterdam hands-on mentality.
Carmen Forbes
Carmen Forbes is a singer-songwriter who has been writing songs since she came to the Netherlands when she was ten. She likes to draw inspiration from artists such as: Adèle, Alicia Keys and Ella Henderson. Carmen has had many gigs, including at: North Sea Jazz, De Uithof and the Interplay Festival in Manchester.
Yuli Minguel
Singer-songwriter Yuli got famous in 2003, when she got in the live shows of the first season of Idols. This was followed by an audition for the English X Factor in 2010, after moving to London. Since then she has been playing gigs all over the place and is also a vocal coach at Yoursacademy and ambassador at Hi5.
E-mail to reserve tickets: info@ee2.nl