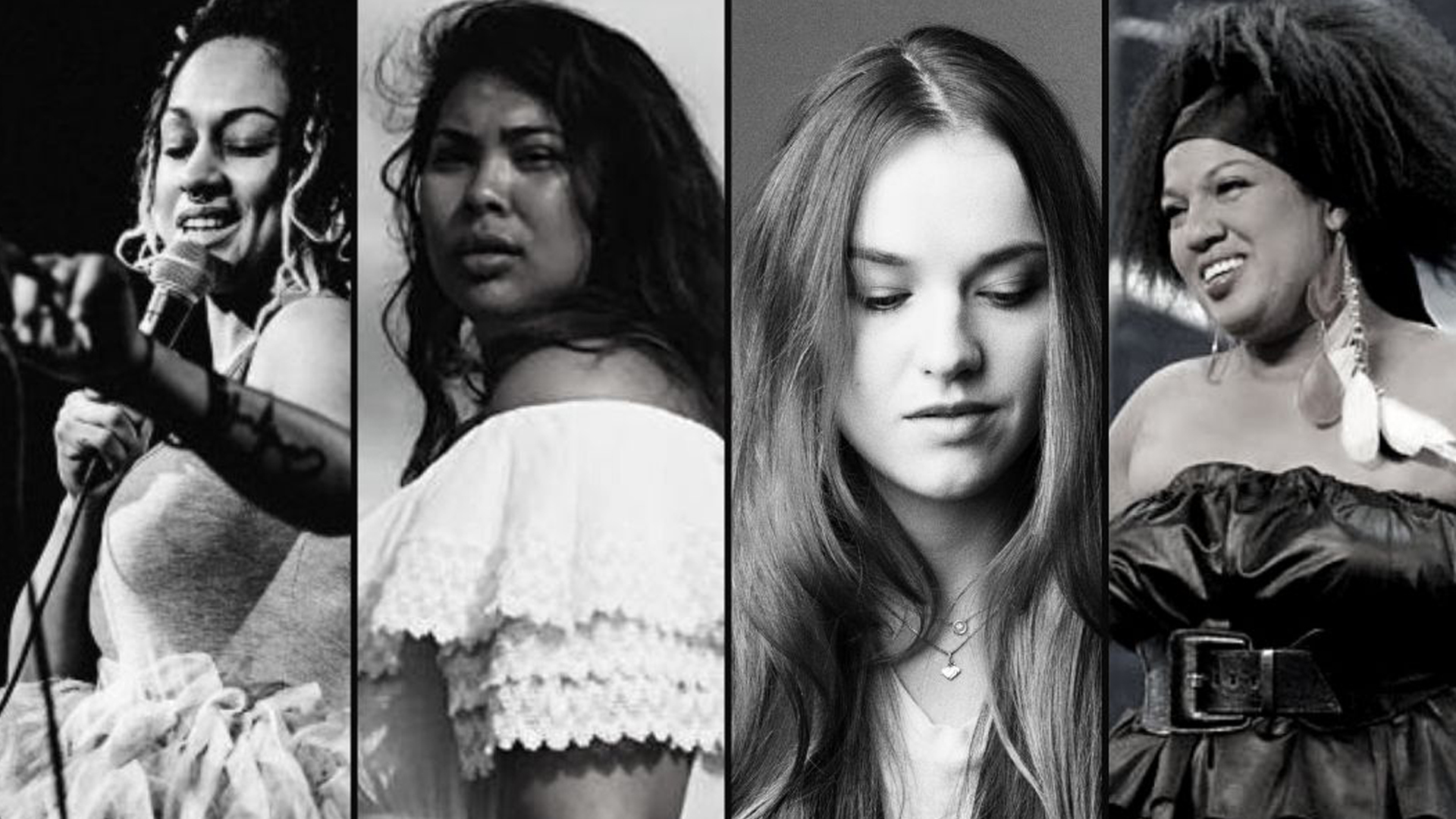 Soultastic
Voorverkoop €5
(+ €1 administratiekosten)
Deur €5

Datum
zaterdag 16 oktober, 2021
Aanvang
20:00
Deur open
19:45
Wegens de nieuwe maatregelen zijn wij verplicht om te controleren op de CoronaCheck-app QR-code in combinatie met een geldige ID.
Meer Info
Een avond vol zwoele soul muziek & R&B, gezongen door een paar van de beste stemmen die Nederland rijk is. Vier talentvolle artiesten geven op zaterdag 16 oktober in Grounds een show weg, waarbij kippenvel gegarandeerd is. Vier dames, unieke 'riffs', onwerkelijke harmonieën en gruwelijke vocals.
Vivecka
Vivecka verworf nationale bekendheid door haar deelname aan The Voice of Holland. Woonachtig. Vivecka gooide ook hoge ogen tijdens haar deelname aan New Skool Rules en tijdens de New Skool Rules Exchange. Ook heeft zij ondertussen ook al op de Amerikaanse bodem hoofden doen omdraaien. Op dit moment is zij hard bezig om haar carrière als zangeres verder uit te breiden, zowel nationaal als internationaal.
Carina Fernandes
Carina Fernandes is een creatieve wervelwind. Bekend om haar unieke sound, maakt Carina sociale issues bespreekbaar en is ze toegewijd om zichzelf voor haar community in te zetten. Daarin combineert zij haar spontane karakter, creativiteit en de Rotterdamse hands-on mentaliteit.
Carmen Forbes
Carmen Forbes is een singer-songwriter en die al liedjes schrijft sinds ze op haar tiende naar Nederland kwam. Ze haalt daarbij graag inspiratie uit artiesten als: Adèle, Alicia Keys en Ella Henderson. Carmen heeft al veel gigs gehad, onder andere bij: North Sea Jazz, De uithof en het Interplay Festival in Manchester.
Yuli Minguel
Singer-songwriter Yuli werd in 2003 bekend bij het grote publiek met haar plaats in de live shows tijdens het eerste seizoen van Idols. Waarna er in 2010 een auditie volgde voor de Engelse X Factor, na een verhuizing naar Londen. Sindsdien heeft ze overal gigs en is ze ook nog een vocal coach bij Yoursacademy en ambassadeur bij Hi5.
Voor reservering van tickets graag e-mailen naar: info@ee2.nl