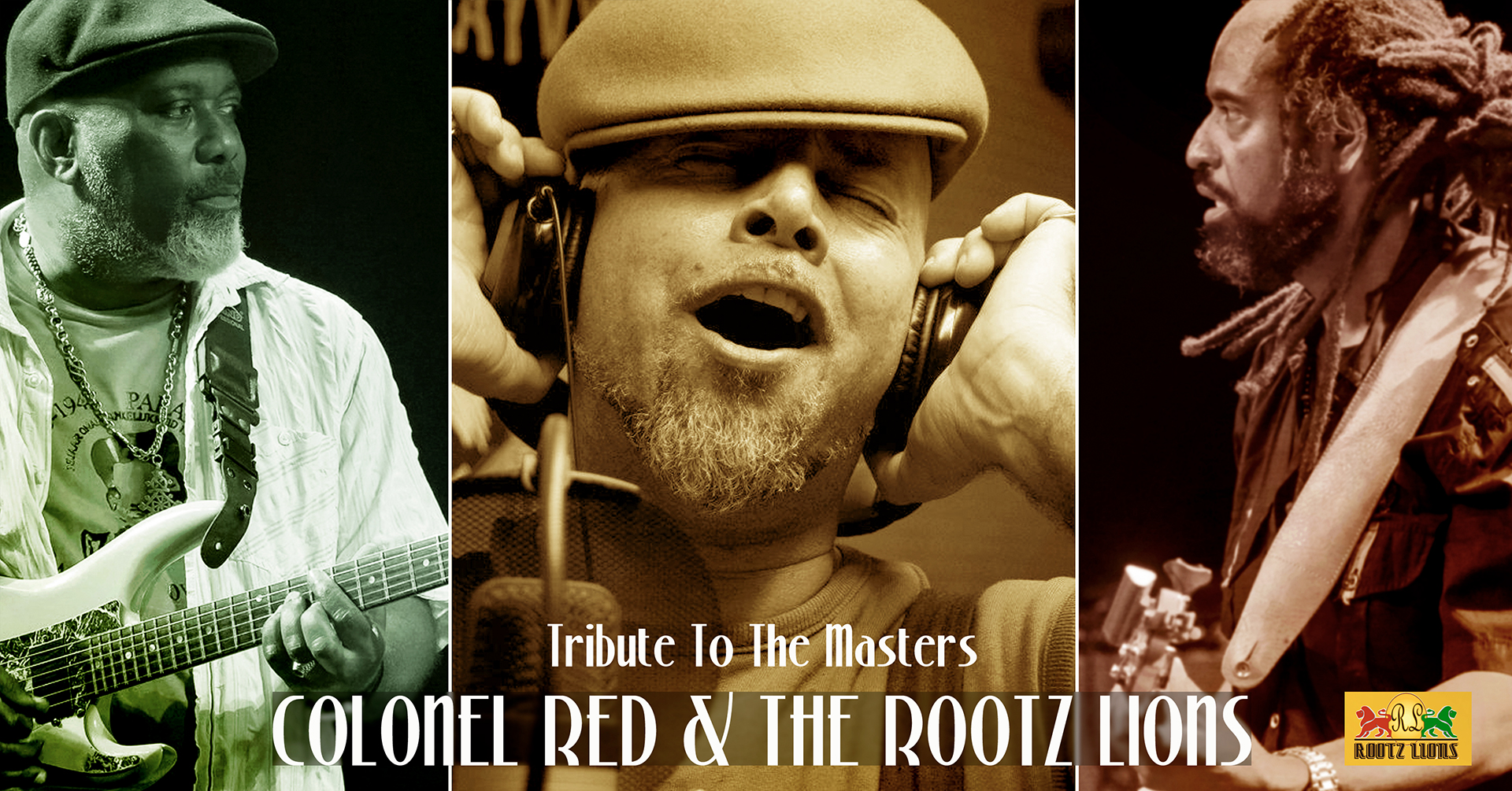 Rootz Lions ft. Colonel Red
Pre-sale €15,00
(+ €1 service fee)
At the door €17,50

Date
Friday 15 April, 2022
Start
21:00
Doors open
20:00
| Please note: This concert has been moved from 26 February 2022 to 15 April 2022. The tickets you have received will stay valid!
Rootz Lions performed live at festivals like Nacht van de Kaap and the North Sea with the "Dub Meets Horns" project, featuring Hornsman Coyote and King Cooper. They recorded several albums at the legendary Earthworks Studio of Ben King. Also they toured with international roots reggae artists such as: Donovan Kingjay, Earl Sixteen and Chezidek. On the 15th of April they will be adorn the stage of Grounds!
UK based soul singer Colonel Red aka 'Redz' has worked with and written for artists as Maurice White, Amp Fiddler, Keith Sweat, Anita Baker, IG Culture, Bugz in the Attic, Ursula Rucker, Brian Jackson & many more soul legends. He has recorded several solo albums, including the 'Spacesleep EP' for Apollo Records. His legendary album Blue Eye Blak is still considered to be one of the best soul & broken beats albums ever.
Also he was part of the Numoonlab Orchestra, performing with artists like Ursula Rucker, Dwight Trible, Anthony Joseph, Kain the Poet (Last Poets), Tony Allen (Fela Kuti), Jon Hassell and many more.
Coming from Jamaican Roots Redz has always been inspired by the legendary roots reggae songs. Together with the Rootz Lions he has created a setlist including artists like Bob Marley & The Wailers, Burning Spear, Fred Locks and Dennis Brown.