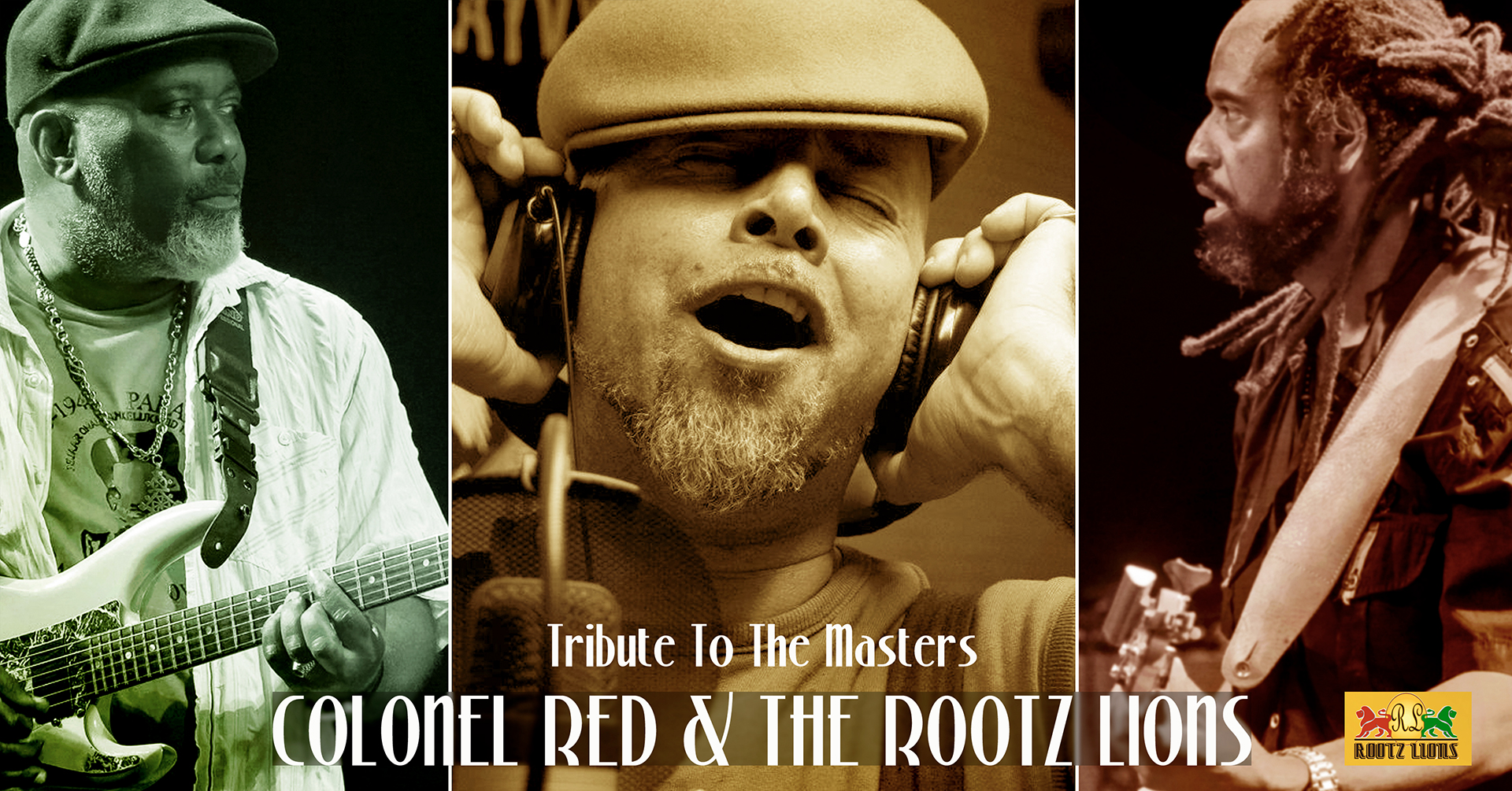 Rootz Lions ft. Colonel Red
Voorverkoop €15,00
(+ €1 administratiekosten)
Deur €17,50

Datum
vrijdag 15 april, 2022
Aanvang
21:00
Deur open
20:00
| Let op: Dit concert is verplaatst van 26 februari 2022 naar 15 april 2022. De tickets die je hebt ontvangen blijven geldig!
Rootz Lions stond eerder op festivals als Nacht van de Kaap en North Sea met het 'Dub Meets Horns' project, in samenwerking met Hornsman Coyote en King Cooper. Ze hebben meerdere albums opgenomen bij de legendarische Earthworks Studio van Ben King. Ook zijn ze op tour geweest met internationale roots reggae artiesten als: Donovan Kingjay, Earl Sixteen and Chezidek. Op 15 april staan ze nergens anders op het podium, dan bij Grounds!
De in het Verenigd Koninkrijk gevestigde soulzanger Colonel Red aka 'Redz' heeft gewerkt met en geschreven voor artiesten als Maurice White, Amp Fiddler, Keith Sweat, Anita Baker, IG Culture, Bugz in the Attic, Ursula Rucker, Brian Jackson. Hij heeft verschillende solo-albums opgenomen, waaronder de 'Spacesleep EP' voor Apollo Records. Zijn legendarische album Blue Eye Blak wordt nog steeds beschouwd als een van de beste soul & broken beats-albums ooit.
Ook maakte hij deel uit van het Numoonlab Orchestra, waar hij optrad met artiesten als Ursula Rucker, Dwight Trible, Anthony Joseph, Kain the Poet (Last Poets), Tony Allen (Fela Kuti), Jon Hassell en nog veel meer.
Afkomstig uit Jamaican Roots is Redz altijd geïnspireerd geweest door de legendarische rootsreggae-songs. Samen met de Rootz Lions heeft hij een setlist gemaakt met artiesten als Bob Marley & The Wailers, Burning Spear, Fred Locks en Dennis Brown.