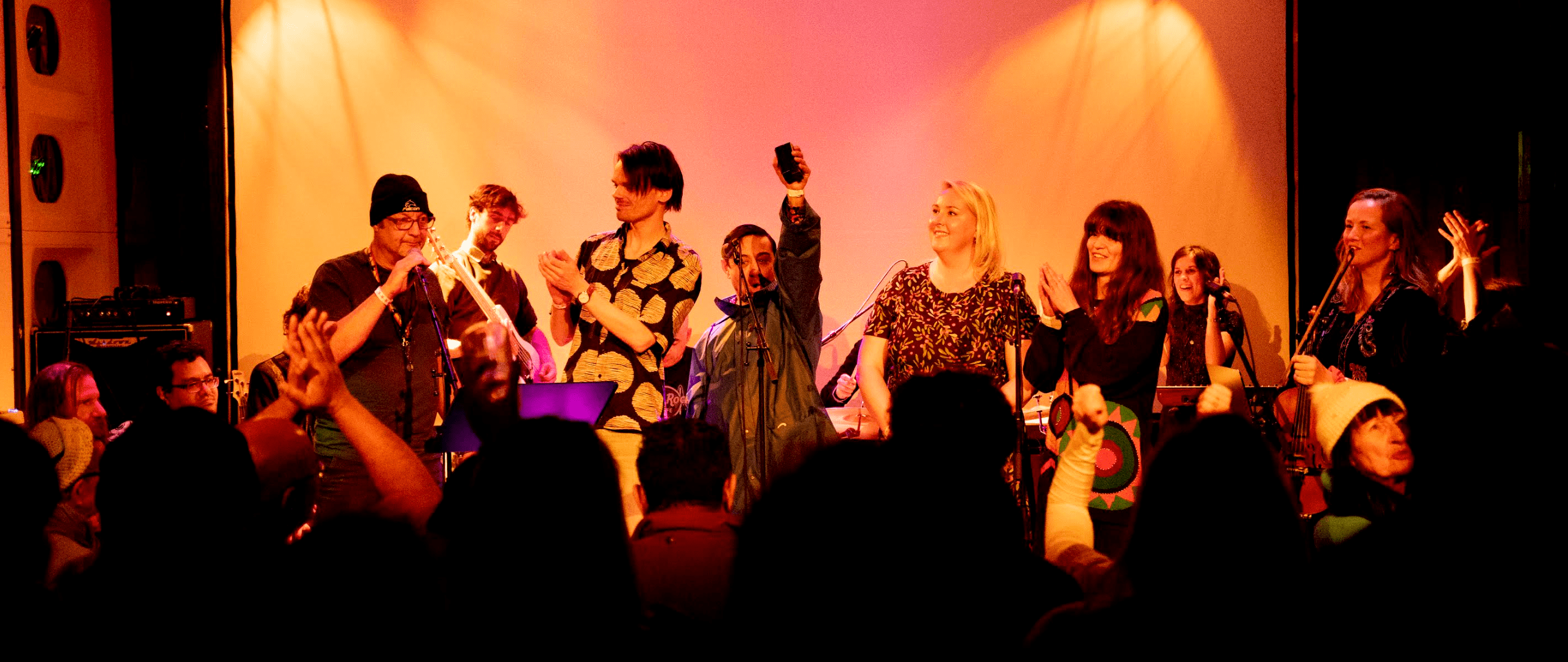 THE TRANSFORMERS
Date
Sunday 20 August, 2023
Start
17:00
Come to the closing concert of Dakloos aan de Kade on Sunday 20 August and enjoy The Transformers, a new band from Rotterdam! This band brings the hidden stories of the city to life with self-written music. Authentic stories and lived experiences of homelessness are transformed into a swinging and powerful performance.
About The Transformers
The band consists of professional musicians and talented autodidacts, which makes for a unique and inspiring collaboration. Different styles and genres are combined, from poetry and pop to spoken word and worldly grooves. The result is a musical performance that is as vibrant and versatile as Rotterdam itself.
more info: https://thetransformersmusic.nl/
About Dakloos aan de Kade
The number of homeless people is growing alarmingly, partly due to the current housing shortage. What is it like to be displaced? Depending on the night shelter, the soup van, or a place in the bushes of the Zuiderpark at night? How do you keep up the fight to find a place to sleep day in and day out?
The performance Caffè Sospeso is central to the location project Dakloos aan de Kade; a confrontational but also light music theater production about two cellists – mother and son – who have become homeless and try to survive on the street by making music. In a sometimes moving, sometimes funny way, we see how the two musicians try to find their way in a new reality. Classical and new compositions for cello are combined with humming, beatboxing and piano. The performance takes place under the Pieter de Hooch bridge, where the audience can follow the text and music through headphones.
More info: http://ot-rotterdam.nl/spiraties/dakloos-aan-de-kade/
We hope to see you on Sunday August 20 for an unforgettable evening full of music, inspiration and connection!
Dakloos aan de Kade is a collaboration between Grounds, OT theater, Caffè Sospeso The Transformers, Evermore and KookstudioMix
Tickets The Transformers
€12.50
Donation ticket
Someone who is homeless cannot afford a ticket for a performance about two homeless cellists or for a performance by a band that consists largely of (former) homeless people. Buy one or more donation tickets and via the Rotterdam shelter locations we make a visit to Dakloos aan de quay possible for (ex) homeless people!
Combi ticket performance + concert (via OT Theater)
€25