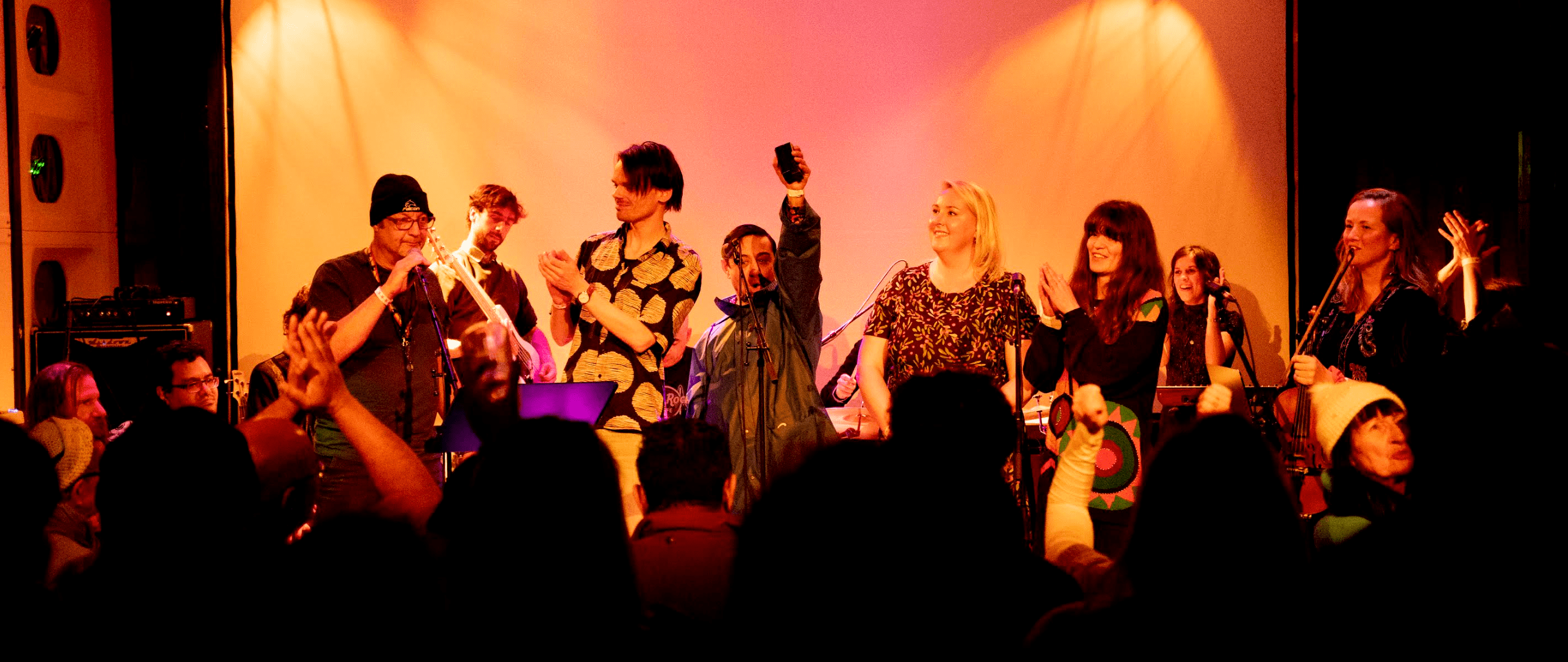 THE TRANSFORMERS
Datum
zondag 20 augustus, 2023
Aanvang
17:00
Kom op zondag 20 augustus naar het afsluitconcert van Dakloos aan de Kade en geniet van The Transformers, een nieuwe Rotterdamse band! Deze band brengt de verborgen verhalen van de stad tot leven met zelfgeschreven muziek. Authentieke verhalen en doorleefde ervaringen van dak- en thuisloosheid worden getransformeerd tot een swingende en krachtige performance.
Over The Transformers
De band bestaat uit professionele muzikanten en getalenteerde autodidacten, wat zorgt voor een unieke en inspirerende samenwerking. Verschillende stijlen en genres worden gecombineerd, van poëzie en pop tot spoken word en wereldse grooves. Het resultaat is een muzikale performance die even bruisend en veelzijdig is als Rotterdam zelf.
meer info: https://thetransformersmusic.nl/
Over Dakloos aan de Kade
Het aantal daklozen groeit schrikbarend, mede door de huidige woningnood. Hoe is het om ontheemd te zijn? Afhankelijk van de nachtopvang, de soepbus, of 's nachts een plekje in de struiken van het Zuiderpark? Hoe houd je het gevecht vol om dag in dag uit een slaapplaats te vinden?
In het locatie project Dakloos aan de Kade staat de voorstelling Caffè Sospeso centraal; een confronterende maar ook lichte muziektheaterproductie over twee cellisten – moeder en zoon – die dakloos zijn geworden en proberen op straat te overleven door muziek te maken. Op soms ontroerende, soms grappige wijze zien we hoe de twee musici hun weg proberen te vinden in een nieuwe realiteit. Klassieke en nieuwe composities voor cello worden gecombineerd met humming, beatboxing en piano. De voorstelling speelt zich af onder de Pieter de Hoochbrug, waarbij het publiek de tekst en muziek kan volgen via koptelefoons.
Meer info: http://ot-rotterdam.nl/voorstellingen/dakloos-aan-de-kade/ 
We hopen je te zien op zondag 20 augustus voor een onvergetelijke avond vol muziek, inspiratie en verbinding!
Dakloos aan de Kade is een samenwerking tussen Grounds, OT theater, Caffè Sospeso The Transformers, Evermore en KookstudioMix 

Tickets The Transformers
€12,50
Donatie ticket
Iemand die dakloos is kan geen ticket betalen voor een voorstelling die gaat over twee dakloze cellisten of voor het optreden van een band diegrotendeels bestaat uit (voormalig) daklozen. Koop één of meer donatietickets en via de Rotterdamse opvanglocaties maken we een bezoek aan Dakloos aan de kade voor (ex)daklozen mogelijk!
Combi ticket voorstelling + concert (via OT Theater)
€25