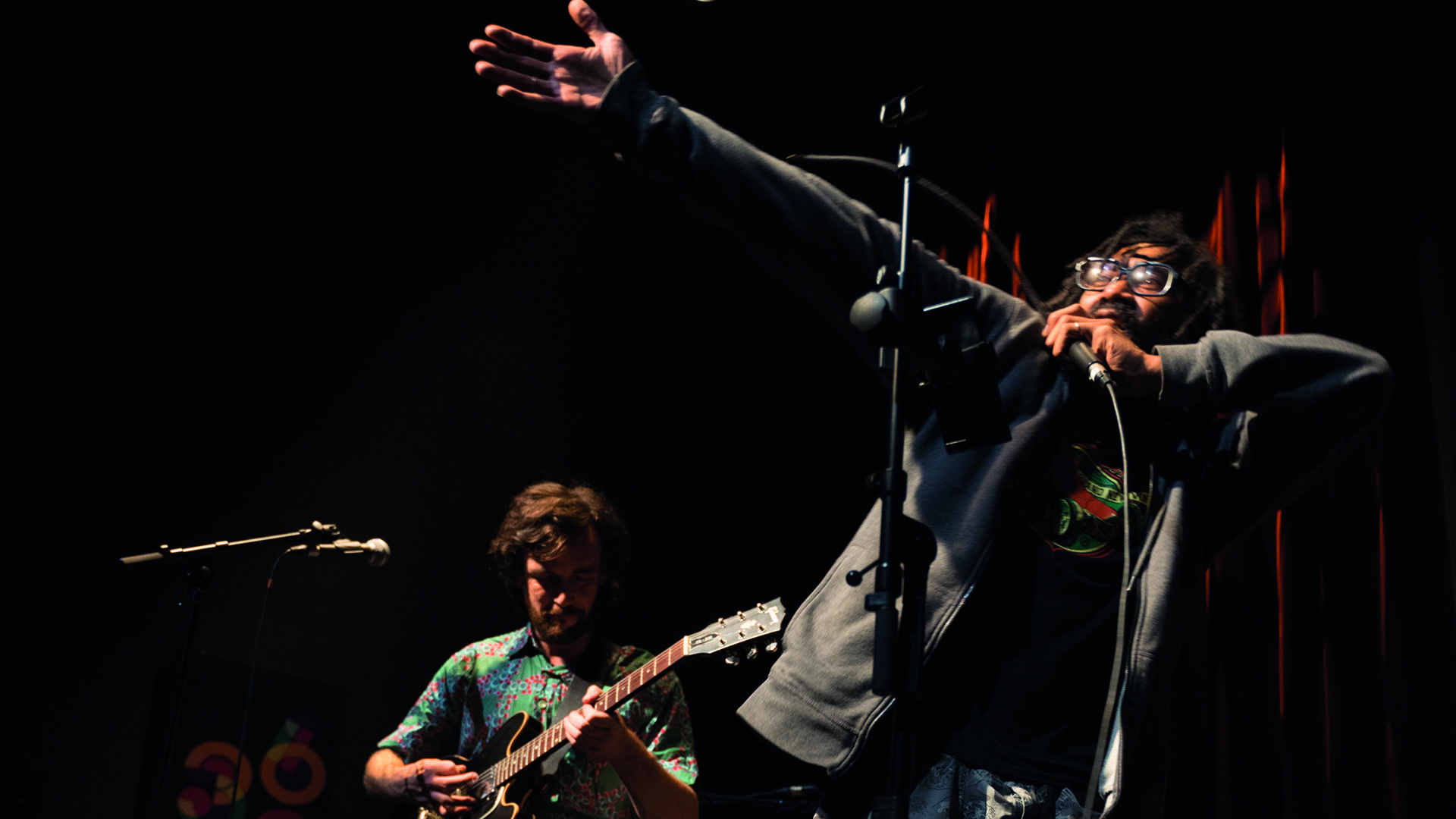 Roforofo Jazz
Pre-sale €12,50
(+ €1 service fee)
At the door €15,00
THIS CONCERT HAS BEEN MOVED TO NEW GROUNDS

Date
Friday 17 March, 2023
Start
21:00
Doors open
20:00
THIS CONCERT HAS BEEN MOVED TO NEW GROUNDS
Roforofo Jazz has been around for ten years. This seven-piece band, which includes members of Afro Latin Vintage Orchestra, Les Freres Smith, Los Tres Puntos, No Water Please or Sax Machine and OK Band by Kologbo (sideman of afrobeat legend Fela Kuti), creates adventurous blends based on funk, afro, hip-hop, jazz, deep grooves and mutual alchemy.
Roforofo Jazz is the first French afrobeat band to appear at the 2019 Felebration, an annual event dedicated to Fela Kuti in Lagos. This is where the band gained inspiration which they took back to France.
In January 2021, they released their first EP 'Fire Eater' which received 3 out of 5 titles on national radios. In 2023, their LP 'Running The Way' will be released.
Foto: © David Elalouf