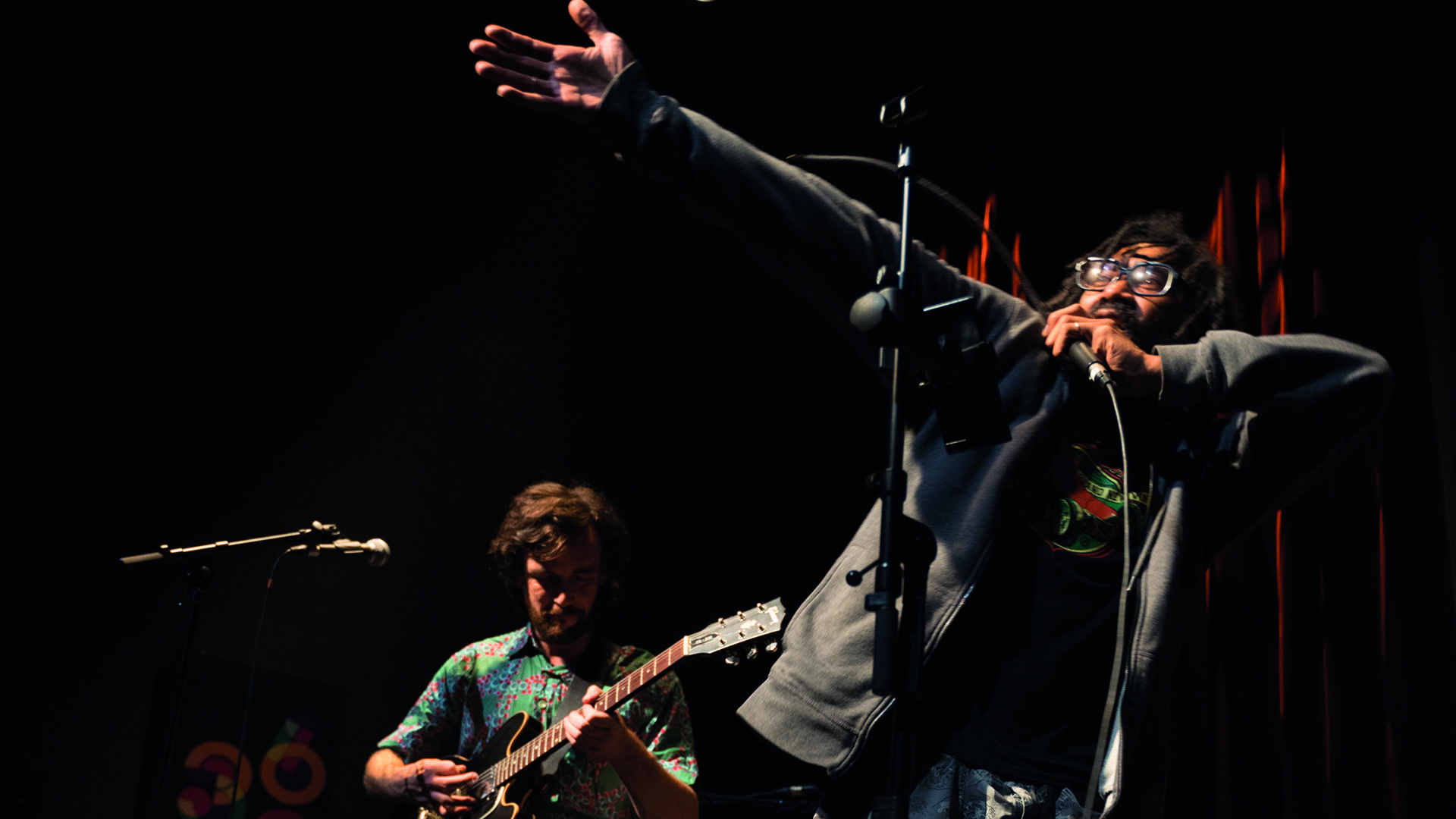 Roforofo Jazz
Voorverkoop €12,50
(+ €1 administratiekosten)
Deur €15,00
DIT CONCERT IS VERPLAATST NAAR NEW GROUNDS

Datum
vrijdag 17 maart, 2023
Aanvang
21:00
Deur open
20:00
DIT CONCERT IS VERPLAATST NAAR NEW GROUNDS
Roforofo Jazz is al tien jaar lang actief. Deze zevenkopige band, bestaande uit leden van Afro Latin Vintage Orchestra, Les Freres Smith, Los Tres Puntos, No Water Please of Sax Machine en OK Band van Kologbo (sideman van afrobeat legende Fela Kuti), maken avontuurlijke melanges gebaseerd funk, afro, hiphop, jazz, diepe grooves en onderlinge alchemie.
Roforofo Jazz is de eerste Franse afrobeat band die in 2019 verscheen op het Felebration, een jaarlijks evenement toegewijd aan Fela Kuti in Lagos. Hier heeft de band onder andere inspiratie opgedaan die ze terug naar Frankrijk hebben meegenomen.
In januari 2021 verscheen hun eerste EP 'Fire Eater' die 3 van de 5 titels op nationale radio's heeft ontvangen. In 2023 verschijnt hun LP 'Running The Way'.
Foto: © David Elalouf