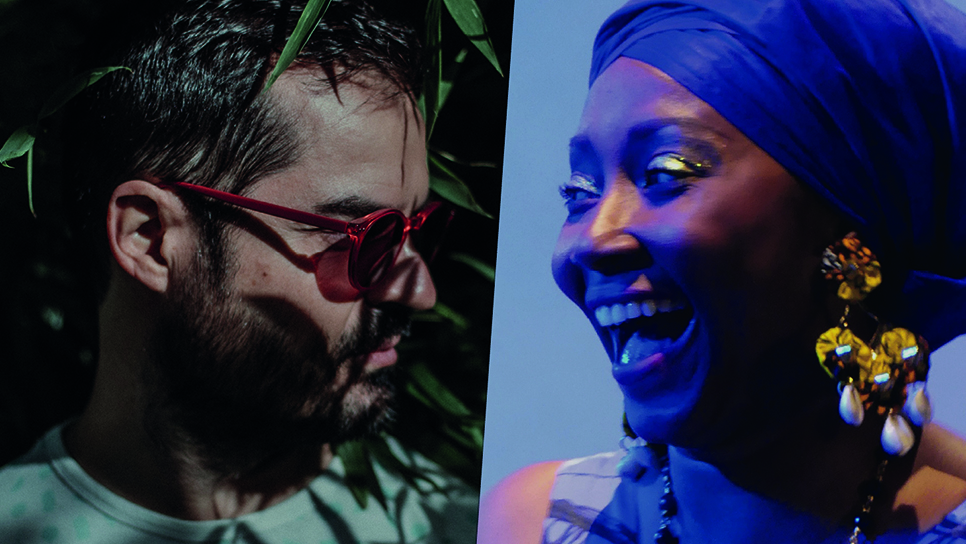 The Bongo Hop 8tet ft Nidia Gongora
Pre-sale €15,00
(+ €1 service fee)
At the door €17,50

Date
Saturday 15 October, 2022
Start
21:00
Doors open
20:00
Created by French trumpeter/globetrotter Etienne Sevet, it's a highly danceable blend of many different sounds and influences, from afrobeat, which he'd introduced to the Colombian dancefloors years earlier as a Cali resident and DJ, to Colombian costa music, west indies, West African, jazz. His music has a clear ambition to build bridges, shake booties and let emotions come out. This is, in a few words, is "The Bongo Hop". Together with Nidia Góngora they will perform in Grounds on Saturday the 15th of October.
On stage, The Bongo Hop is the equivalent of a tropical storm served with hot brass, infectious afro grooves, electric sounds, and heavenly vocals. His first album, Satingarona pt.1, was acclaimed as a remarkable genre-bending achievement. Meanwhile, their second album Satingarona pt.2 is also earning success. In preparation for the recording of a third album, The Bongo Hop earlier this year released "La Ñapa" a mini album with remixes, bonus tracks and some new songs.
Nidia Góngora is a singer/songwriter from the remote river village of Timbiquí, an Afro-Colombian community, whose location and cultural contrasts provide endless inspiration. Now based in Cali, she is considered one of the foremost artists of the typical marimba music of the South Pacific region, a guardian of the oral tradition and was awarded the title of 'Afro-Colombian of the Year' by Color de Colombia and El Espactador. Fronting leading regional outfits including Grupo Canalon and Canalón de Timbiquí (who were nominated in the Latin Grammy Awards for Best Folk Album), Góngora inspires many from the region with her techniques and work.
Afterparty
After the concert, the party continues! DJ Caliente turns it into a true 'tropical party'. Dance the night away at the afterparty.