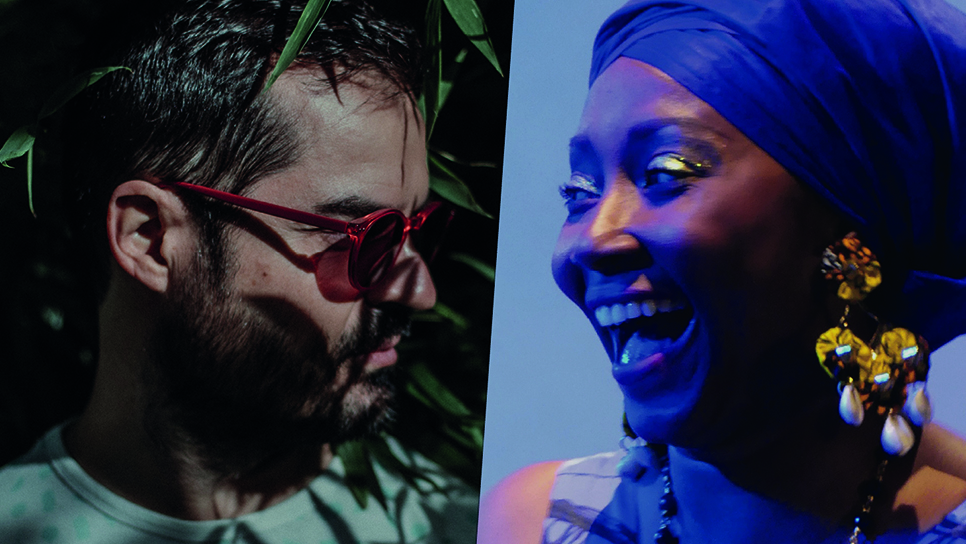 The Bongo Hop 8tet ft Nidia Gongora
Voorverkoop €15,00
(+ €1 administratiekosten)
Deur €17,50

Datum
zaterdag 15 oktober, 2022
Aanvang
21:00
Deur open
20:00
The Bongo Hop is het pseudoniem van de Etienne Sevet. De Franse trompettist woonde lange tijd in Cali (Colombia). Samen met zijn achtkoppige band neemt hij je mee op een hoogst dansbare, trans-Atlantische trip vol currulao, highlife, afrofunk, semba, vallenato en dub. Op zaterdag 15 oktober staan ze in Grounds, samen met Nidia Góngora – dé stem van de Afro-Colombiaanse gemeenschap!
The Bongo Hop bracht al twee albums uit: 'Satingarona pt.1' (2016) en 'Satingarona pt.2' (2019). Voor die platen haalt hij inspiratie bij Abelardo Carbono, Fruko, Amedée Pierre, Orchestre Poly Rythmo de Cotonou en andere afro caribbean music uit de jaren '70. In afwachting van de opnames van een derde album bracht The Bongo Hop eerder dit jaar 'La Ñapa' uit, een minialbum met remixes, bonus tracks en enkele nieuwe songs.
Nidia Góngora is een singer/songwriter uit het afgelegen rivierdorp Timbiquí, een Afro-Colombiaanse gemeenschap, waarvan de locatie en de culturele contrasten eindeloze inspiratie bieden. Nu gevestigd in Cali, wordt ze beschouwd als een van de belangrijkste artiesten van de typische marimba-muziek van de regio van de zuidelijke Stille Oceaan en werd ze door Color de Colombia en El Espactador uitgeroepen tot "Afro-Colombiaan van het jaar". Als voorzitster van toonaangevende regionale groepen zoals Grupo Canalon en Canalón de Timbiquí (die genomineerd werden voor de Latin Grammy Awards voor Beste Folk Album), inspireert Góngora velen uit de regio met haar technieken en werk.
Afterparty
Na het concert gaat het feestje gewoon door! DJ Caliente maakt er een waar 'tropical party' van. Dans de voeten van je lijf tijdens de afterparty.