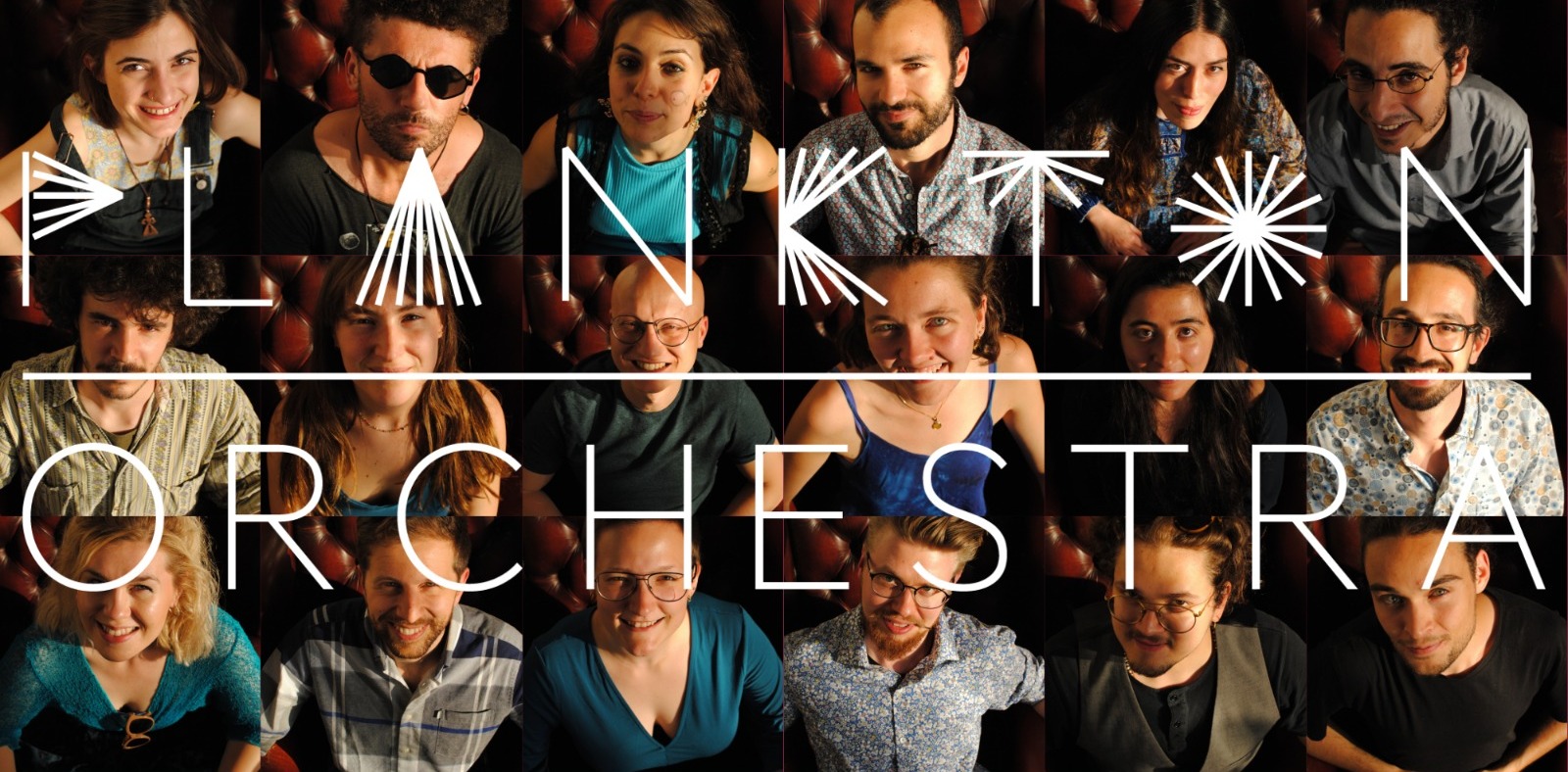 Plankton Orchestra
Pre-sale €7,50
(+ €1 service fee)
At the door €10,00

Date
Saturday 17 December, 2022
Start
21:00
Doors open
20:00
Plankton Orchestra is an international, young cross-over orchestra of 20 people, ready to conquer the world. Their performances go from original compositions to re-arrangements of already existing music and covers of pop artists as well!
During their performances, there is no boundary between musician and audience. Therefore the musicians need to keep their eyes, ears and heart always open, as things can change at any given moment. This is an ensemble in which the choices of each member affects and inspires the gestures of others deeply.
The Plankton Orchestra lends their name from plankton deep in the ocean. The Plankton Orchestra wants to be source of fertility for the music scene in the Netherlands, just like its deep sea counterpart is for the creatures of the deep sea.
DJ Host
This event is hosted by, no one else but, DJ Gea Russels! British-Jamaican songwriter and producer Gea Russell (London, Antwerp) is the founder of Rub Recordings, an independent label and artist booking agency, curator of live events and producer of music documentaries. As a songwriter he recently released his "One Last Dance' album. As a DJ he toured with Jamalaadeen Tacuma and Joseph Bowie. Also he hosted festivals like the Numoon Festival, Writersbench and But Is It Jazz Festival.