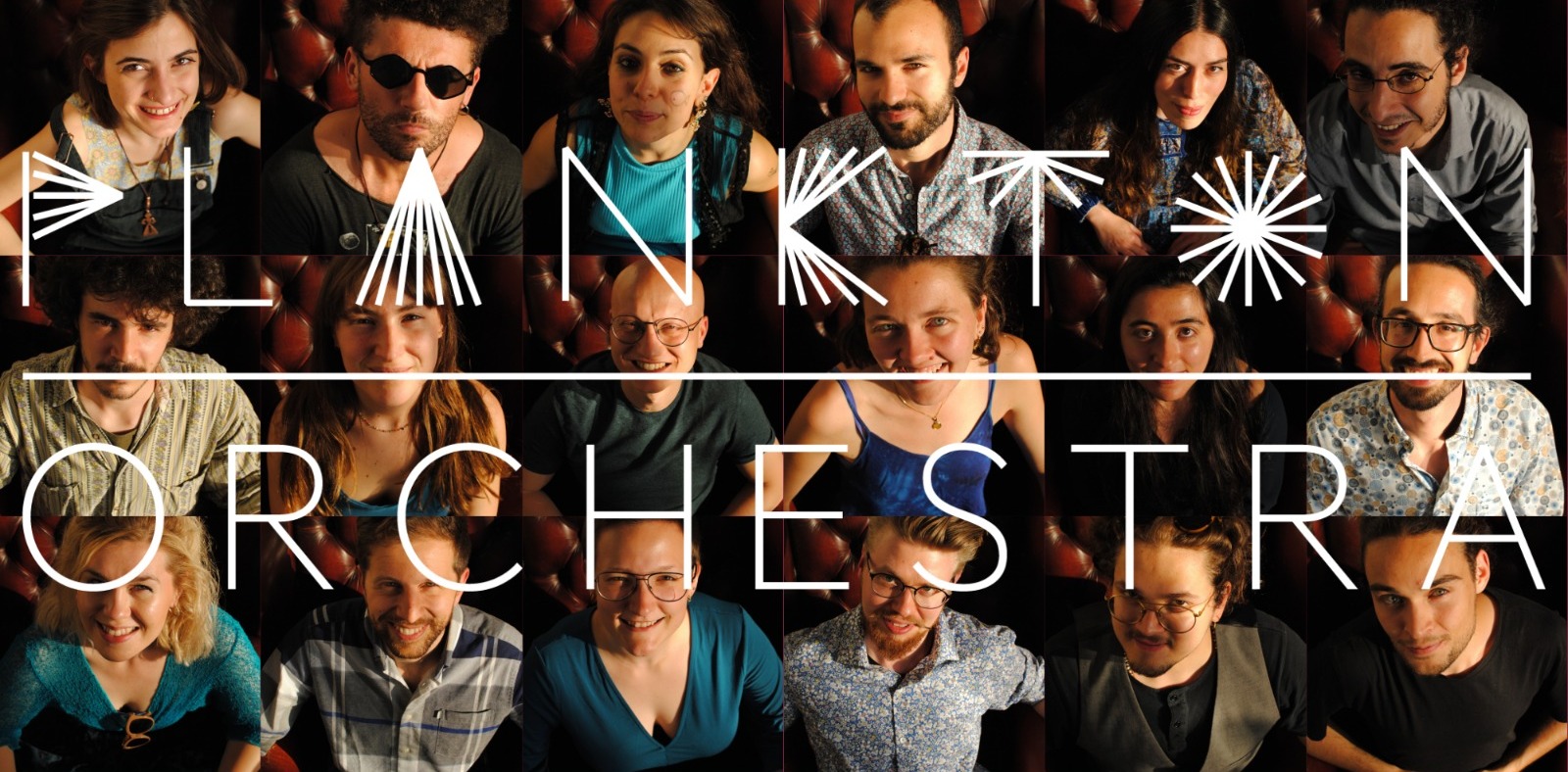 Plankton Orchestra
Voorverkoop €7,50
(+ €1 administratiekosten)
Deur €10,00

Datum
zaterdag 17 december, 2022
Aanvang
21:00
Deur open
20:00
Plankton Orchestra is een internationaal, jong cross-over orkest van 20 personen, die klaar zijn om de wereld te veroveren. Hun optredens gaan van originele composities tot herbewerkingen van reeds bestaande muziek, maar ook covers van popartiesten!
Tijdens hun optredens is er geen grens tussen muzikant en publiek. Daarom moeten de muzikanten hun ogen, oren en hart altijd open houden, want de dingen kunnen elk moment veranderen. Dit is een ensemble waarin de keuzes van elk lid de gebaren van anderen diepgaand beïnvloeden en inspireren.
The Plankton Orchestra ontleent zijn naam aan plankton dat diep in de oceaan gewonnen kan worden. The Plankton Orchestra wil een bron van vruchtbaarheid zijn voor de muziekscene in Nederland, net zoals zijn tegenhanger in de zee dat is voor de wezens van de diepzee.
DJ Host
Het evenement wordt gehost door niemand anders dan DJ Gea Russels. De Brits-Jamaicaanse songwriter en producer Gea Russell is de oprichter van Rub Recordings, een independent label en boekingsbureau voor artiesten. Ook is hij een live-event curator en produceert hij muziekdocumentaires. Als songwriter bracht hij onlangs zijn album "One Last Dance" uit. Als DJ toerde hij met Jamalaadeen Tacuma en Joseph Bowie. Russel is onder andere ook bekend als gastheer van festivals als het Numoon Festival, Writersbench en But Is It Jazz Festival.