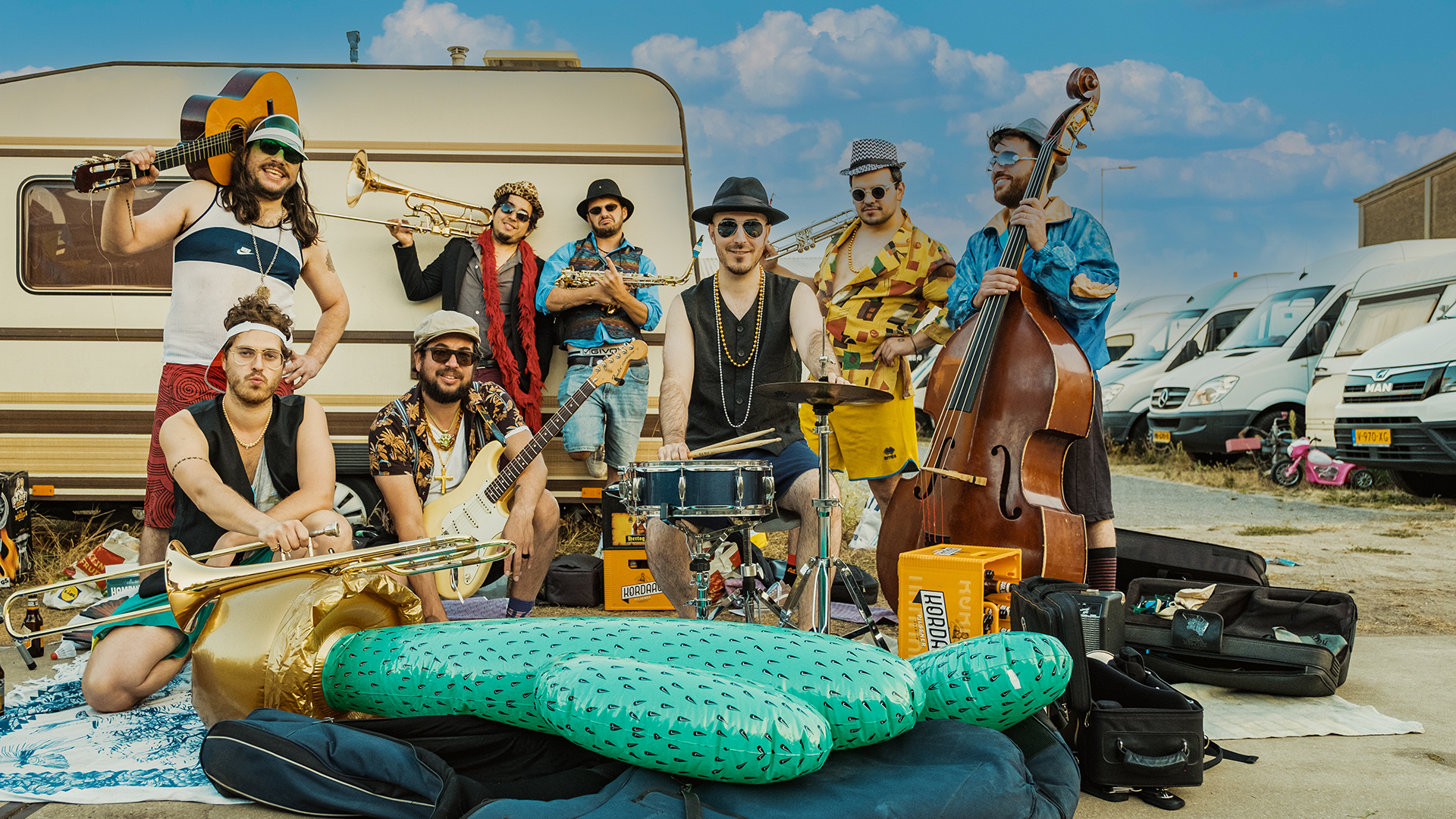 Día de Muertos with Los Paja Brava
Pre-sale €15,00
(+ €1 service fee)
At the door €17,50

Date
Friday 04 November, 2022
Start
21:00
Doors open
20:00
Of course we celebrate Día de Muertos with 'The Mighty Mighty Freakandela Distropica' music from Los Paja Brava! This year on the 4th of November. Endless fun with dancing skeletons and spaceships, designed by Jamie Nee, grime from Cindy, and of course, the crazy vibes of the live music from Los Paja Brava. Get your tickets before it's too late.
This celebration is a two day holiday that reunites the living and dead where families create "ofrendas" (offerings) to honor their departed family members that have passed, encouraging those departed souls to leave the land of the dead and celebrate with the living ones. Please feel free to bring your own "ofrendas" to the party and join us in this amazing celebration!
Prepare yourself for an explosion of rythms, energy and good vibes. Cumbia, rock, ska and surf mixed into delicious and spicy songs. Imagine yourself waking up in Hawaii drinking a refreshing cocktail! Los Paja Brava creates perfectly organized anarchist music full of exotic dance moves and Spanish lyrics.
Check out the aftermovie of this awesome event in 2019!
Support act
Kiloknallers is a strong old school Ska band, with: eight men of flesh and blood, 100% music and fun. Since 2018 they have been delivering super dope ska melodies to any kind of venue or party! Fireworks guaranteed.
The Kiloknallers will knock the kilos off you, because sitting still is not an option. Making a party 'together with your audience', is their motto. That this is completely mutual was proven by the audience award they won during their premiere at the GoudenPet Festival 2018 in Leiden. A month later at the street festival in Alphen: first prize! And a year later they became Dutch Champion Street Musicians 2019. They were also honored with the very first Chuck Deely award 2019. Always a success with the Kiloknallers!
Bankra Bike DJ team & DJ Pyraña
Manne and Vincent of Bankra Bike soundsystem spin flaming records from the southern hemisphere that won't even make the dead stay still. Accompanied by Brazilian DJ Pyraña, it will be gasp for air or descend into the underworld.