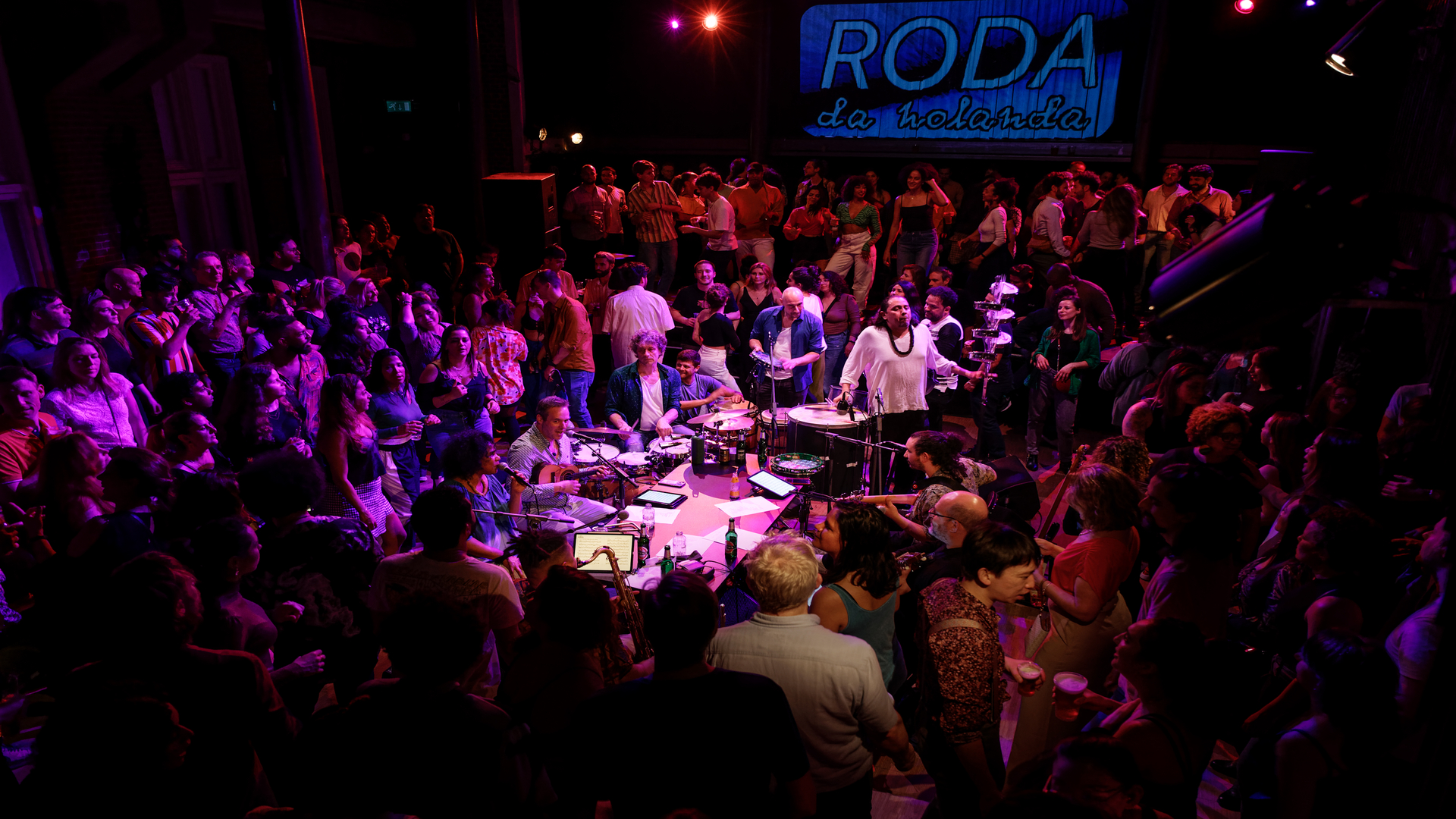 Roda da Holanda
Pre-sale €15,00
(+ €1 service fee)
At the door €18,50

Date
Saturday 10 June, 2023
Start
21:00
Doors open
20:00
Roda da Holanda is back!!
Roda da Holanda represents an evening that revolves around Brazilian samba. It's represented in the same way you can see and hear this music in the favelas of Rio de Janeiro.
Top musicians from today's Brazilian music scene in the Netherlands gather around a table and start playing until the sun comes up. While they play samba, choro and forro the audience can gather around the table or dance on the stirring rhythms. During the seven years that Rodo da Holanda existed, the group has made quite a reputation for themselves. With big parties in places like the Westergasfabriek in Amsterdam.
Roda da Holanda is all about the rich Brazilian music in the setting it was created. We invite you to be part of it.