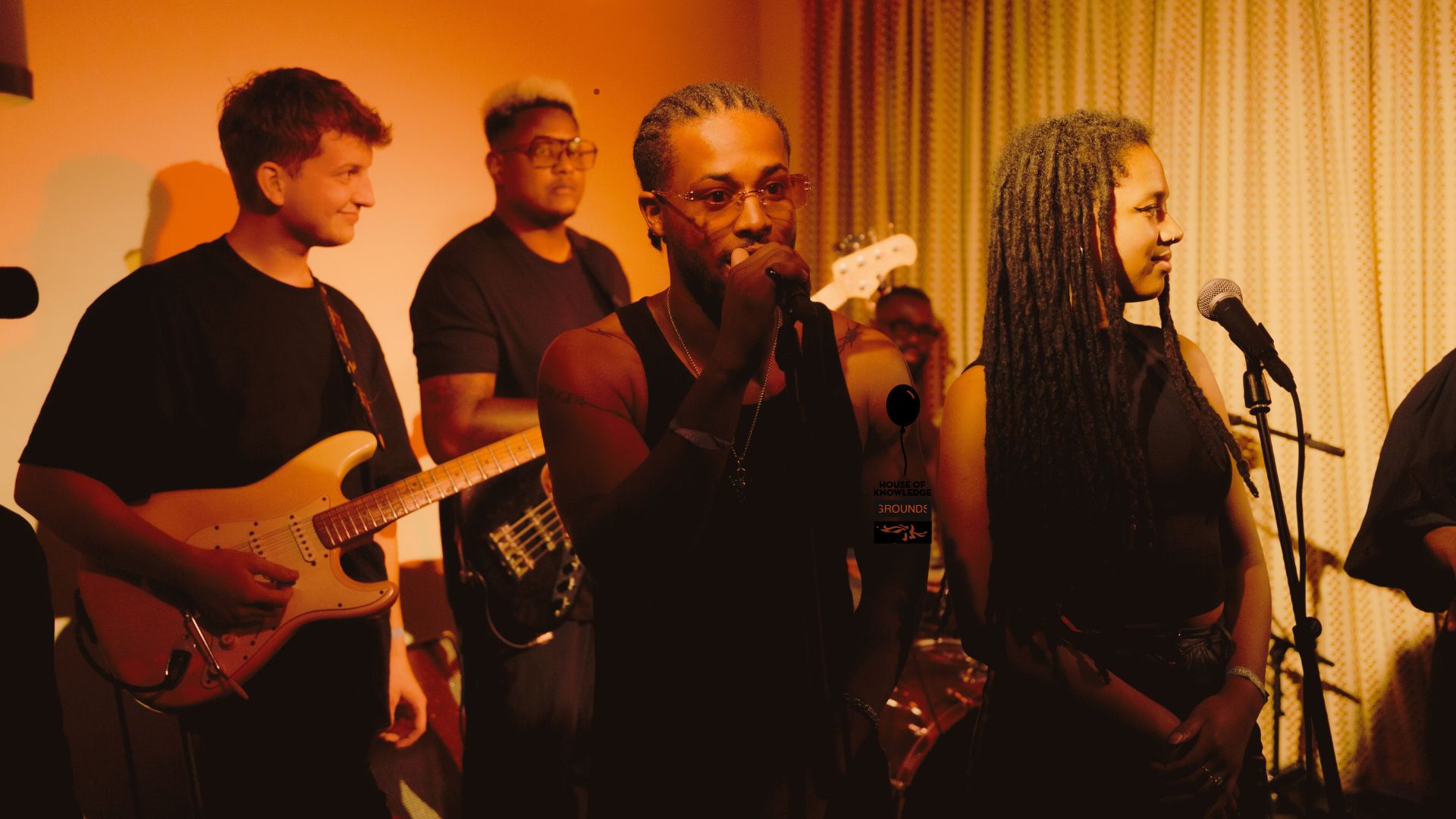 HOUSE OF KNOWLEDGE PRESENTS: HOUSE SESSIONS Bday special
Date
Friday 23 June, 2023
Start
20:00
House Knowledge is turning five this summer and nothing would make them happier than seeing all of you in your element by jamming the night away with us. Come claim the stage at Grounds and bless them with your presence, talent and beaming energy on June 23rd! Check out the program below, and see for yourself that this is a night you don't want to miss.
Performance by Hatoon
Hatoon will be warming up the stage for all you courageous souls, with a refreshing live performance. She is an independent Sudanese-Dutch artist sculpting a new sound of Jazz, Neo-Soul, and Alternative R&B and is definitely one to keep an eye on!  
BBQ by keuken 100 
Keuken 100 will be taking care of our bellies. Their BBQ menu is truly one you cannot resist,  so don't forget your wallets at home!  
Band and Tunes
Before anyone hits the stage, DJ Sonny Burnett will be spinning some tunes to set the perfect mood  and for during the jam session we are truly blessed with the presence of a band led by their talented music brotha's: Bnnyhunna & Junya! 

Y'all betta come through!