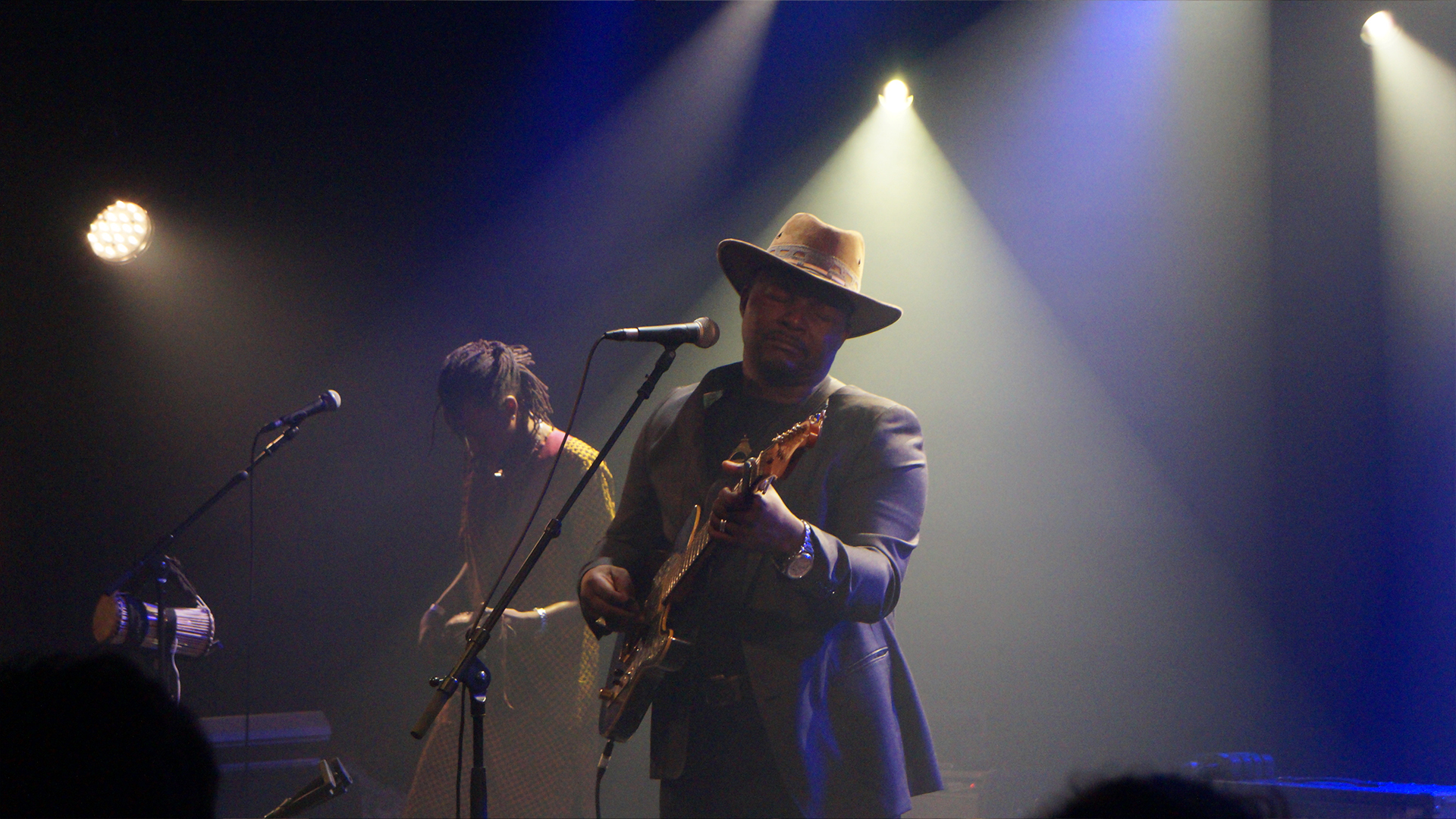 Samba Touré
Pre-sale €15,00
(+ €1 service fee)
At the door €17,50

Date
Friday 24 March, 2023
Start
21:00
Doors open
20:00
Samba Touré is considered to be one of the best guitarists from Mali. He grew up in the Tomboctou region, and continues the musical legacy of the late Ali Farka Touré, the 'king of desert blues'. Grounds will host him on Friday 24 March 2023.
Samba Touré toured around the world with Ali Farka Touré, in this period he discovered many net music styles that he combined with West-African music. The result: a harmonious blend of river Niger blues, traditional Songhai themes and western elements. Sometimes with a lovely mellow sway, at other times with a more powerful bluesrock feel, but always infectious.
After the release of his succesfull album 'Wanda' in 2018, Samba went into the studio again. With his fourth album he goes back to his roots, – Songhaï music. Samba Touré Trio will play some good old electric songs from his earlier albums but they will of course present new songs as well!