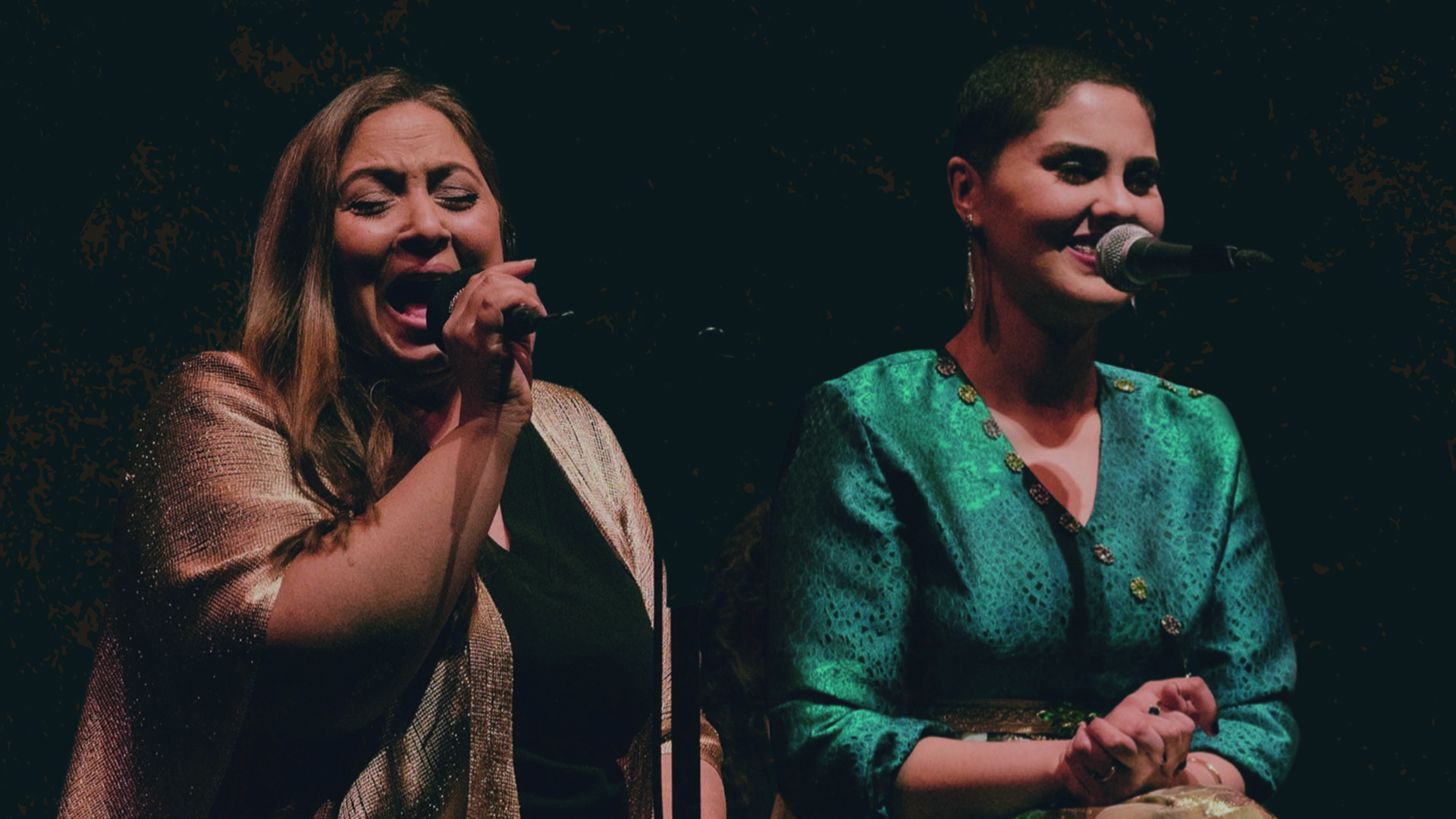 Marmoucha Children of Andalous
Pre-sale €17,00
(+ €1 service fee)
At the door €20,00

Date
Friday 27 January, 2023
Start
20:00
Doors open
19:00
Come and listen to a wonderful, connecting musical gathering between past and present, between Jewish and Islamic and between classical and modern. The Marmoucha Orchestra brings traditional Andalusian music to Rotterdam with passion and love, featuring none other than singer Abir El Abed, flamenco icons Montse Cortés and Arturo Ramón. A music performance based on the book 'Children of Al-Andalus'.
The Children of Al-Andalus, these are the Moroccan descendants of the Andalusian Muslims and Jews. On the run from the Spanish Inquisition, they left the Iberian Peninsula starting in 1492. Many of these refugees built new lives in Morocco. In Morocco, Andalusian Jews and Muslims felt at home with each other for centuries. They shared memories of their homeland and their past. They retained their rich Andalusian traditions, culture and identity. Music played an important role in their lives. Music still reflects their deep connection.
Melting pot of musical cultures
Al-Andalus was a melting pot of musical cultures for centuries. It began with Ziryâb. This ud player from Baghdad brought the first Arabic sounds to the court of Córdoba in 822. By the year 1000, Córdoba had become the largest city in the world. Córdoba was a cultural, artistic and intellectual hub. In the 12th century came Ibn Bajja. He combined the Arabic musical heritage of Ziryâb with the local Romance musical styles. Eventually a variety of musical styles emerged from this, from classical Andalusian-Moroccan songs (noubat) to flamenco.