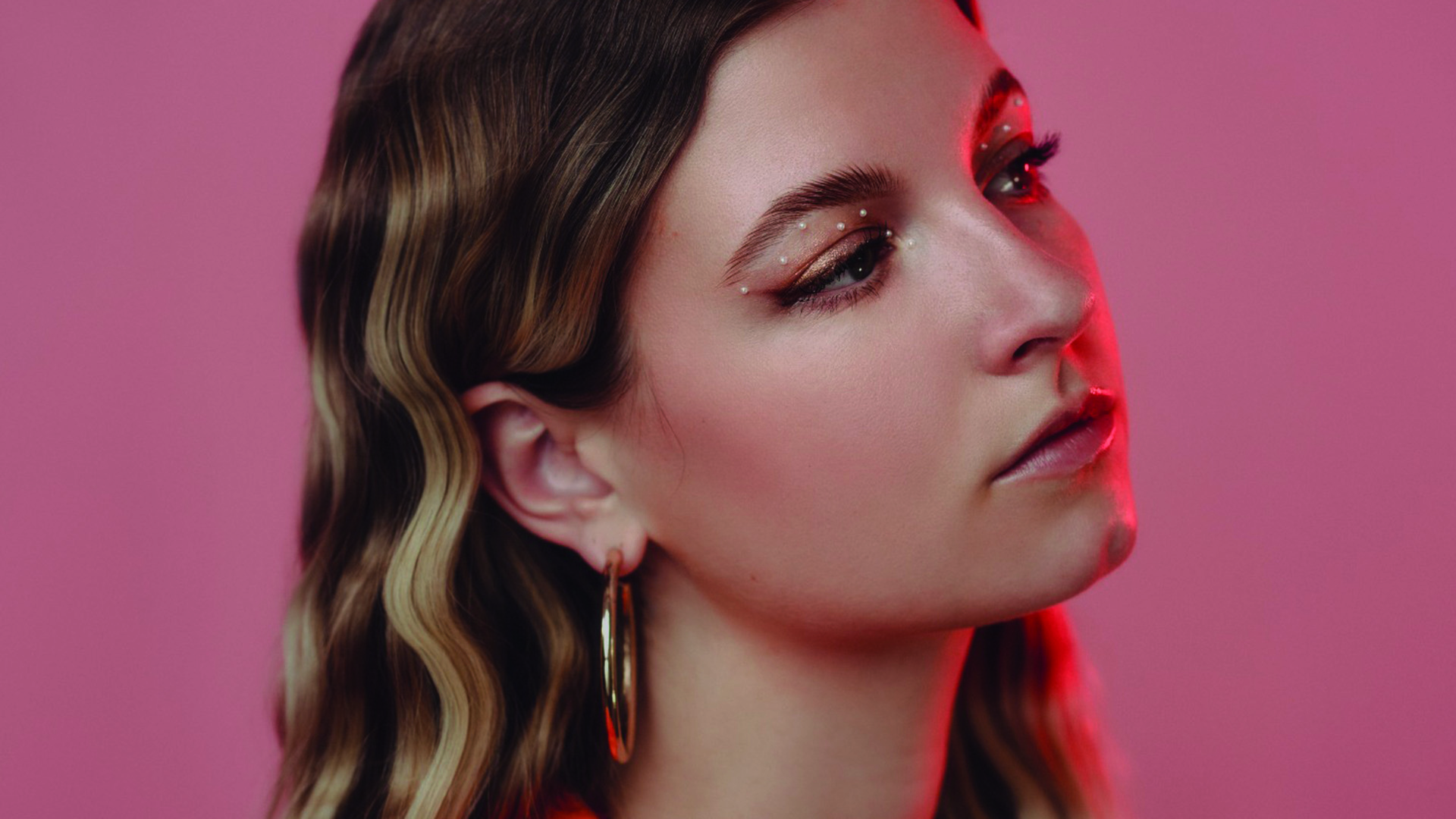 Jolene
Pre-sale €10,00
(+ €1 service fee)
At the door €12,50

Date
Thursday 27 October, 2022
Start
21:30
Doors open
20:00
| Please note: The support act is MarynCharlie and begins at 8:00 to 9:00 p.m.. JOLENE's show begins at 9:30 p.m.
Love is something universal that we (hopefully) all experience, but to describe exactly how that whole love relationship goes is and always will be difficult. Unless your name is JOLENE, then you know how to write and produce a debut EP called "5 Stages Of Love.
As the name might give away, JOLENE takes you through the five love stages with self-written songs. From the uncertainty in the beginning (Pretty), the disbelief of how perfect someone is for you (Like A Dream), the fear of losing that person (Losing My Mind), having to admit that the person is not the one (Emotionally Damaged) to being painfully left behind after being cheated on (You Are My Worst Goodbye).
Combined with the new sound that JOLENE has found, the indie-pop singer and songwriter creates strong catchy pop melodies that her pure modern vocals blend well into, and her talent for being able to articulate feelings we've all felt ones. With this EP JOLENE shows what she has to offer and already creates buzz in the pop industry. The first live show of this EP will be seen during the release show October 27 at Grounds (Rotterdam) .
Voorprogramma
MarynCharlie is a 24-year-old indie/alt pop singer-songwriter from Amsterdam. She grew up in a home studio, went from making covers to writing and recording her own songs. Her following is growing rapidly on Spotify, Instagram and Tiktok, Amazon Prime bought the rights to "Ginger Beer," she provides vocals for DJs (Spinning & Musical Freedom etc.) and on 3FM she impressed as a trending talent and mini hit with her single "Social Battery. She has released a number of singles and her debut EP 'Life is Overwhelming' was released on July 15, 2022 with a big release show at Cinetol Amsterdam. Her latest EP 'Life is Overwhelming' is extremely personal and deals with everything that concerns a young person 'generation-Z': negative self-image, high expectations, social media pressure, an uncertain future, an existential crisis and much more. She played on many stages in the Netherlands (for example: Paradiso, Cinetol, Volta, Q factory) and takes the audience on a journey through her mind.