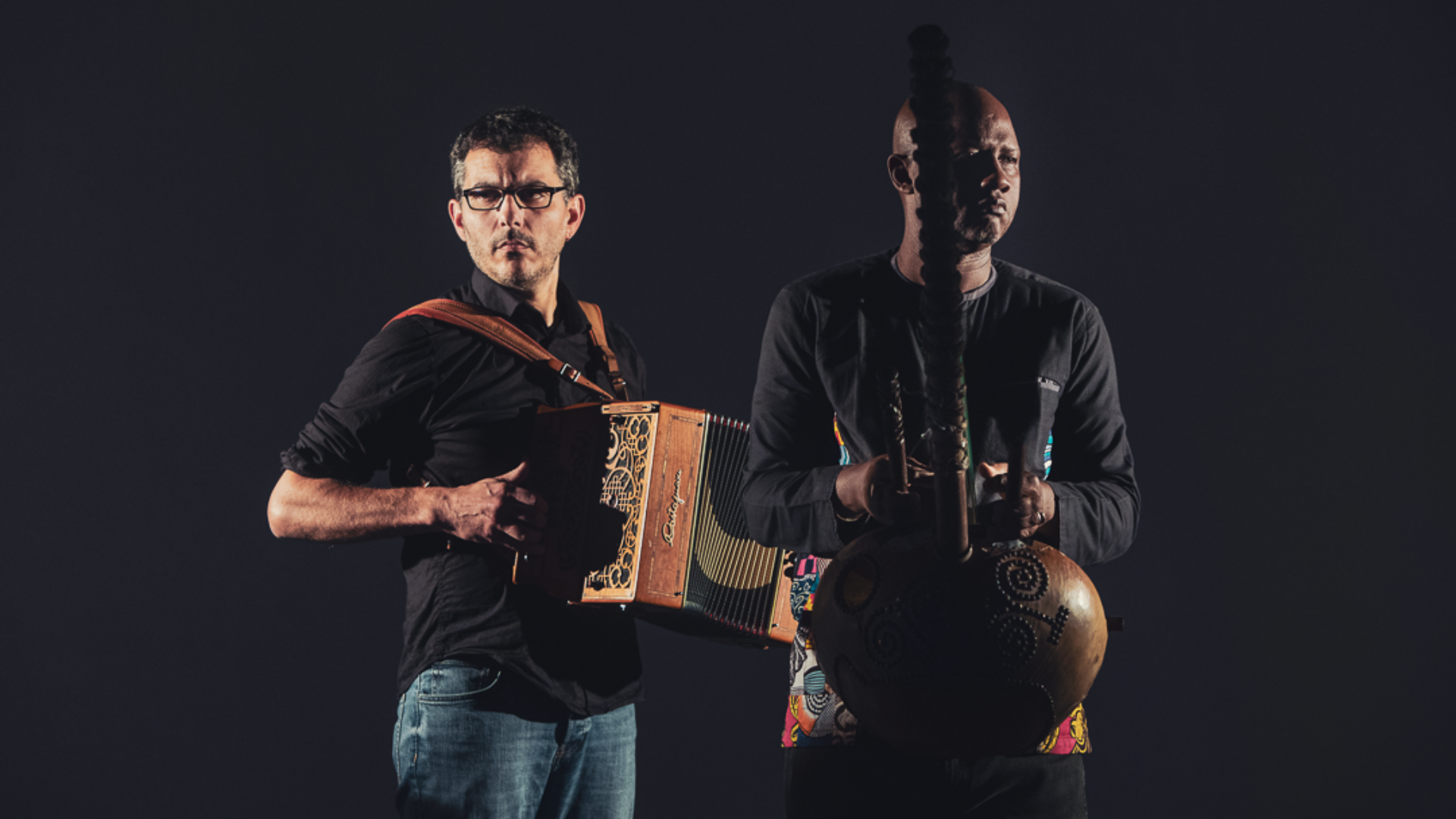 Ablaye Cissoko & Cyrille Brotto
Pre-sale €15,00
(+ €1 service fee)
At the door €17,50

Date
Friday 25 November, 2022
Start
21:00
Doors open
20:00
Ablaye Cissoko & Cyrille Brotto bring their gifts of poetic imagination and musical intelligence to offer us a piece of art of immense beauty and generosity, a delicated music rippling like a waterfall at times, so harmonious that it seems as if touched by grace. They take us on a spiritual and intimate journey, during which Ablaye Cissoko's soft velvet voice adds a special light and airy mystical feel.
Ablaye Cissoko is a part of new generation of artists from Senegal. Griot living in Saint Louis in Senegal, he incarnates the encounter between Mandinka traditions and contemporary musical creation. Used to perform in world music, jazz and even classical or baroque music universes, Ablaye Cissoko is probably one of the most crossover African artist, and one of the top #3 kora player in the world.
Creative and curious, Cyrille Brotto has been on the road for over twenty years, peforming in concerts, balls and master classes in France and Europe. Poly-instrumentalist, always listening, he composes, creates and enriches his playing over time. His ability to bring us into sensitive, abundant and diverse universes makes him a singular and striking artist; without him abandoning this simple and joyful idea which is that music first touches the body.