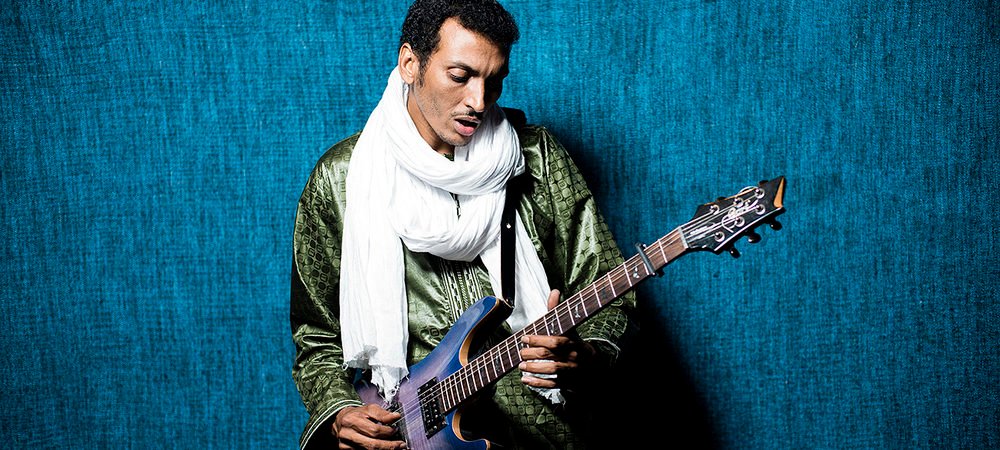 Bombino
Pre-sale €17,50
At the door €20,00

Date
Sunday 26 June, 2022
Start
21:00
Doors open
20:00
Niger's first and only Grammy nominated artist, Bombino is coming back to Grounds! He will be on stage at the Pieter de Hoochweg on June 26, 2022.
In 1990, Bombino fled with his family to Algeria when there was great political unrest in the nomadic Tuareg encampment of Tidene, Niger before – self-taught and influenced by Jimi Hendrix, Tinariwen, and Dire Straits – he emerged as one of the world's finest guitarists.
Bombino has recorded with The Black Keys and The Rolling Stones. Parades have been held in his honor in his home country of Niger.