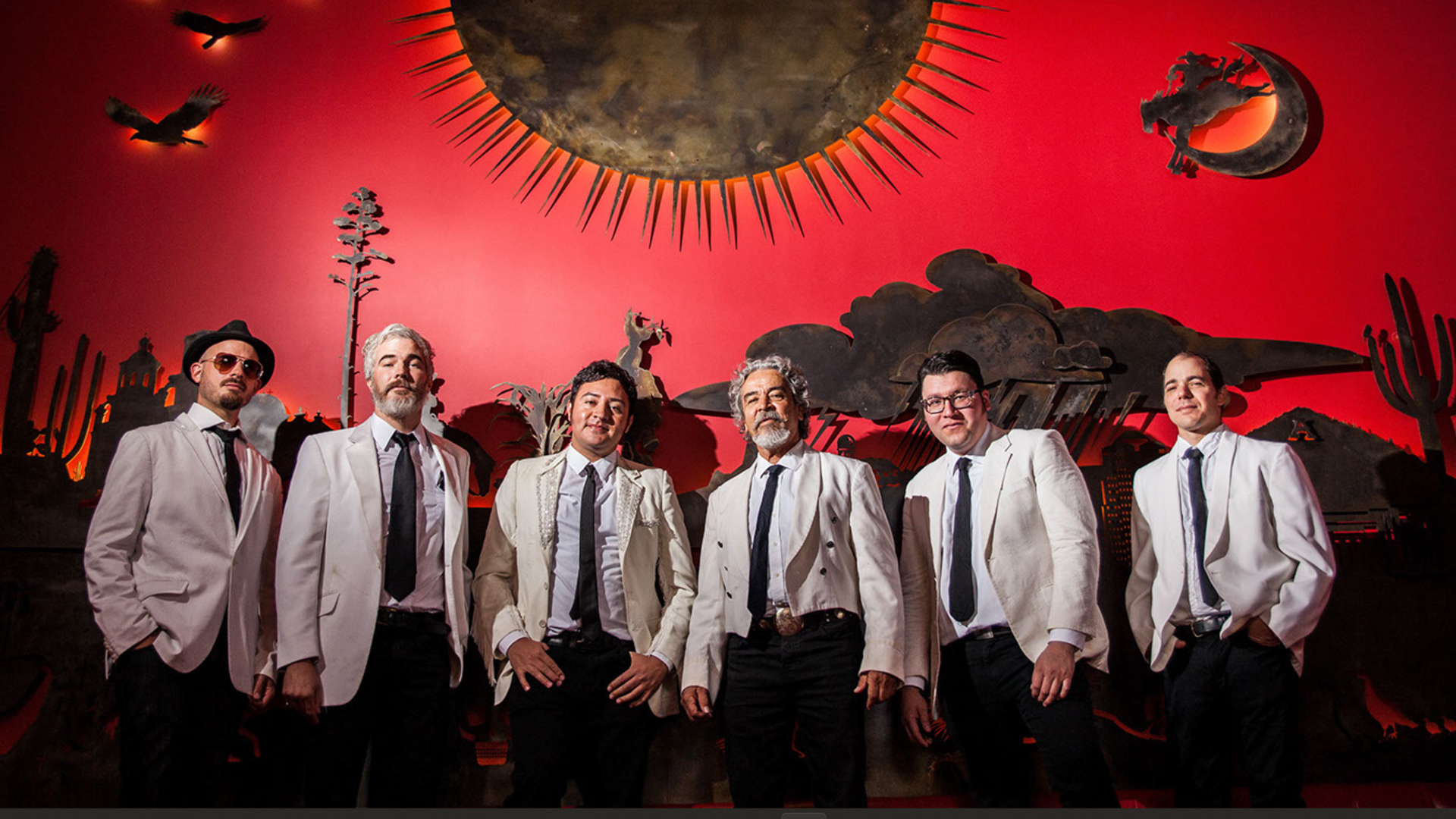 Orkesta Mendoza
Pre-sale €15,00
(+ €1 service fee)
At the door €17,50

Date
Saturday 21 May, 2022
Start
21:00
Doors open
20:00
Many fall hard for Arizona's Orkesta Mendoza! What frontman and multi-instrumentalist Sergio Mendoza calls 'indie mambo' is a mix of Latin styles salted with generous handfuls of cumbia, merengue and ranchera. Imagine the bigband mambo sound of the 50's through the lens of the 21st century Latino experience in the US.
Orkesta Mendoza performs their songs with charm and panache. Frontman, vocalist, keyboardist and guitarist Sergio Mendoza and bariton vocalist Salvador Duran are framed by lap steel guitar, keyboard, percussion, drums and of course brass. The music isn't a museum-quality reproduction of eras past, but instead a living, breathing thing, supported by their Tucson friends of Calexico: Joey Burns and John Convertino, in which Sergio Mendoza is not only a fix member of the band but as well one of the producers of their latest album.
What began in 2009 out of a one-off tribute project to the Cuban mambo king Perez Prado, grew out to what it is today, with passages at SXSW, GlobalFest (NYC) and Womex '14, the band makes the blood pumping through veins all over the world.