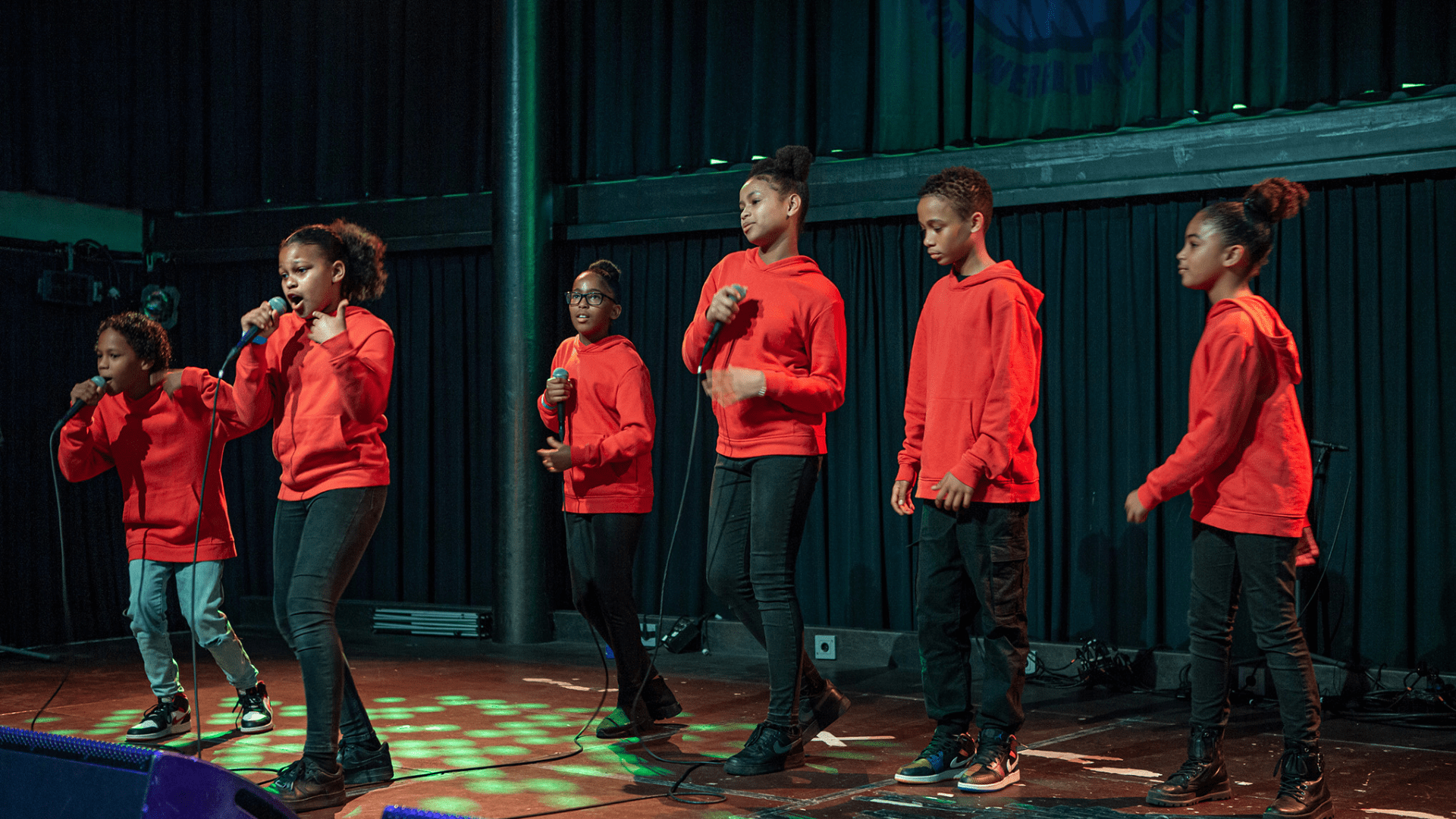 Wereld Wijde Wijk Spangen
Date
Sunday 12 June, 2022
Start
15:00
Programma
15:00-15:10 Got2Groove dansschool
15:15-15:25 SKVR wijkmuziekschool
15:30-16:00 On the Move (Acrobatiek / breakdance)
16:00-16:15 CAN 3027
16:20-17:00 Américo Brito Band
Got2Groove dance school
Francis Neslo is the power behind the dance school Got2Groove. "I am an entrepreneur. I have children of my own and saw too few offers for activities in the Rotterdam neighbourhoods. I found that strange and wanted to change this. Now I am proud that we are fulfilling a community function and introducing children to art and culture in the best possible way."
SKVR wijkmuziekschool
SKVR (Stichting Kunstzinnige Vorming Rotterdam) has eight neighbourhood music schools in districts of Rotterdam where children can take weekly group lessons on an instrument of their choice. Every six to seven weeks there is an orchestra class in which all students can play together. The orchestras perform regularly in their own neighborhoods. This afternoon the SKVR district music school will be giving a presentation and workshops.
On the Move
A circus performer and a breakdancer create a magical performance together. They float across the floor, pop up in unexpected places and fly in the air. This is their way of talking about themselves, each with their own language. Will they manage to understand each other better?
CAN 3027
CAN (Creative Action Now) works with young people from Delfshaven by providing a platform for them to work together on everyone's talent. Today CAN presents urban neighbourhood talents together with Randy 'RCS' Furtado.
Américo Brito
Américo Brito was born in Cape Verde and emigrated to Portugal in the late 1970s.  There, in 1980, he recorded his first album, the masterpiece Sintado na Pracinha. A few years later, Américo moved to the Netherlands, where he continued to develop his life and musical career. There he founded the groups Babylon and Djarama, then at the end of the 80s he began a successful solo career: he is the ambassador of the Cape Verdean funana and coladeira, and other African/Creole music styles.