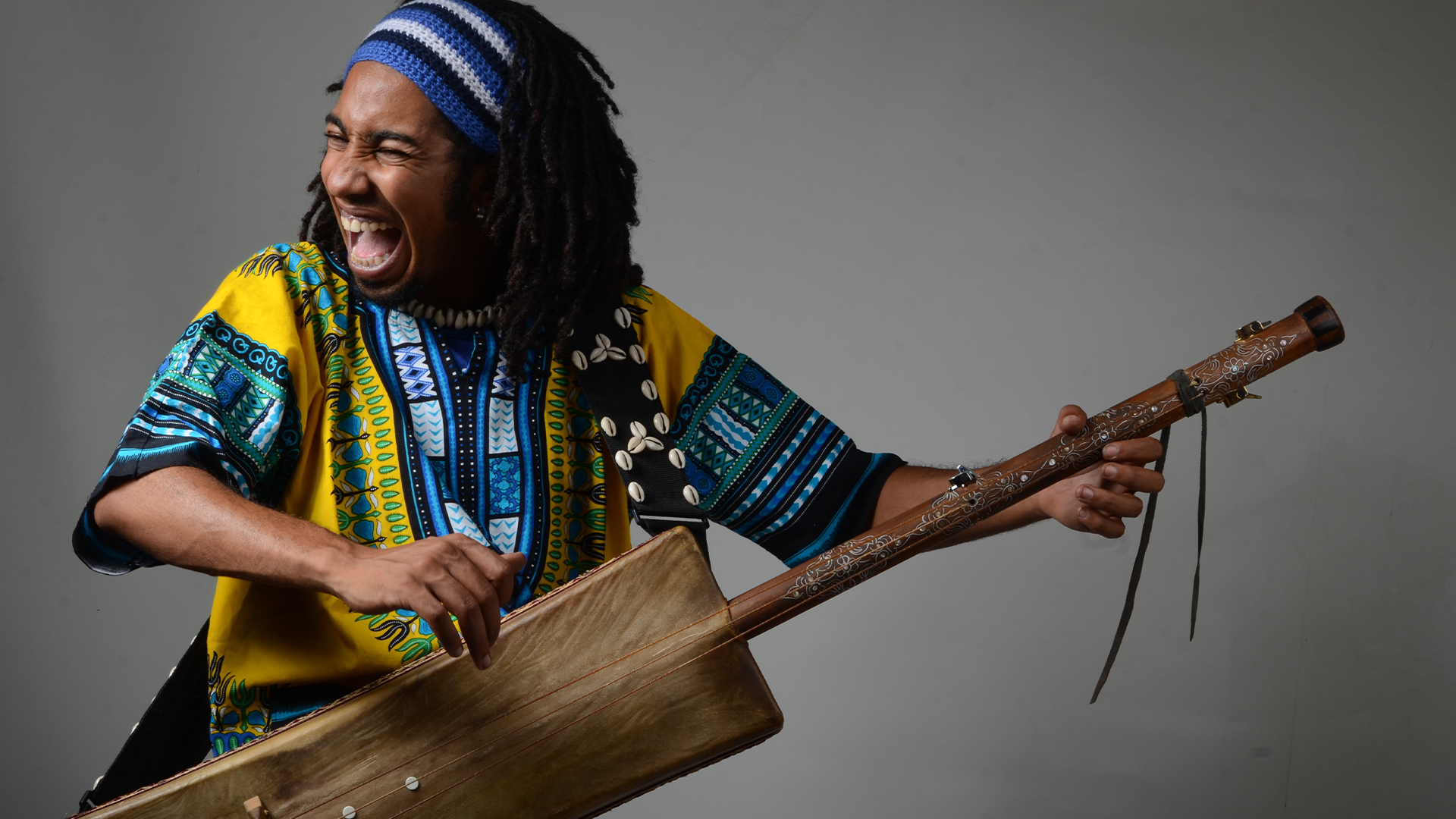 Marmoucha Orchestra Ft. Mehdi Nassouli
Pre-sale €15,00
(+ €1 service fee)
At the door €17,50

Date
Friday 24 June, 2022
Start
21:00
Doors open
20:00
Marmoucha Orchestra welcomes the great Moroccan promise, who previously collaborated with Fatoumata Diawara and Herbie Hancock: Mehdi Nassouli. The orchestra and Nassouli will bring some African jazz to Grounds on Friday 24 June 2022.
The extremely diverse Marmoucha Orchestra sheds new light on the traditions of North Africa, the Middle East and the Mediterranean. Special guest during Gnawa Fusion in Grounds is Mehdi Nassouli, the internationally acclaimed Moroccan singer and player of the string instrument guembri. He is seen as the future of the gnawa; the hypnotic traditional style that is making a revival among young musicians from jazz, reggae and rock.
The Marmoucha Orchestra has developed a special repertoire for Mehdi Nassouli, in which authentic Gnawa pieces are accompanied by modern orchestral arrangements. And in which gnawa rhythms merge with jazz and other western styles. Gnawa Fusion is inspired by the Gnawa tradition of the lila, a festive ritual in which musicians try to come into contact with the spirits of their ancestors through incantatory interplay.
Mehdi Nassouli previously worked with Fatoumata Diawara, Herbie Hancock, Titi Robin and Alpha Blondy, among others.