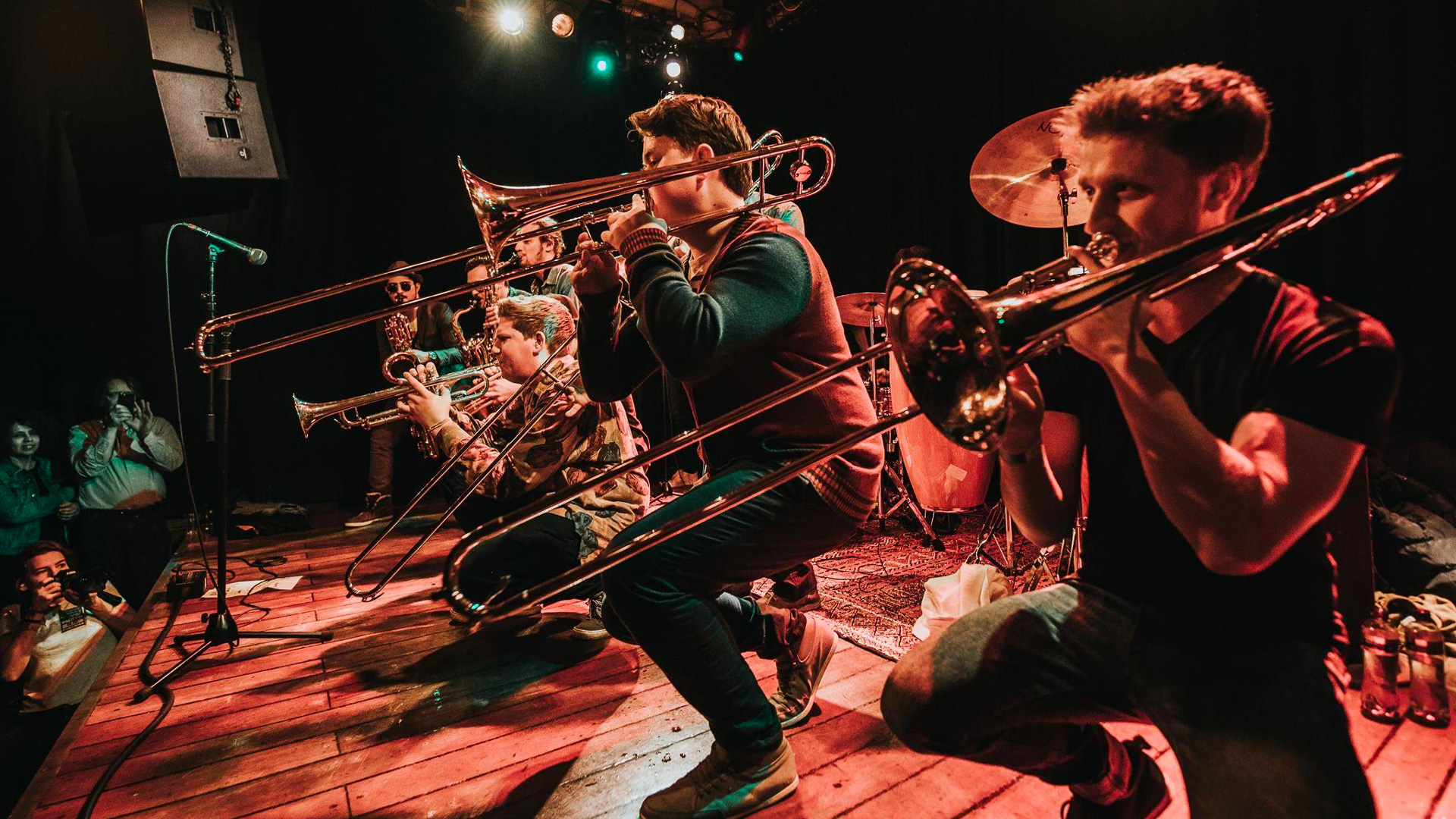 Valvetronic Brassband
Pre-sale €10,00
At the door €12,50

Date
Friday 25 March, 2022
Start
21:00
Doors open
20:00
Due to the new measures, we are obliged to check for the CoronaCheck app QR-code in combination with a valid ID.
More info
| Please note: This concert has been moved from 10 December 2021 to 25 March 2022. The tickets you have received will stay valid!
Valvetronic is a brass band from Amsterdam that makes every audience go wild. Their music, a mix of House/Dance/HipHop, is bursting with energy. Armed with 10 horns, drums and percussion, this band has flattened many large stages. In October 2021, the band will release its debut album: 'Before The Dawn'. This is an ode to the nightlife so missed by many and an energetic and danceable mix of acoustic and electronic, and of analog and digital.
To celebrate the arrival of this epic record, Valvetronic is pulling out all the stops for this smashing release show! For those who want to go completely crazy 'like old times' again: you must have experienced this explosion of beats, brass and bangers live!