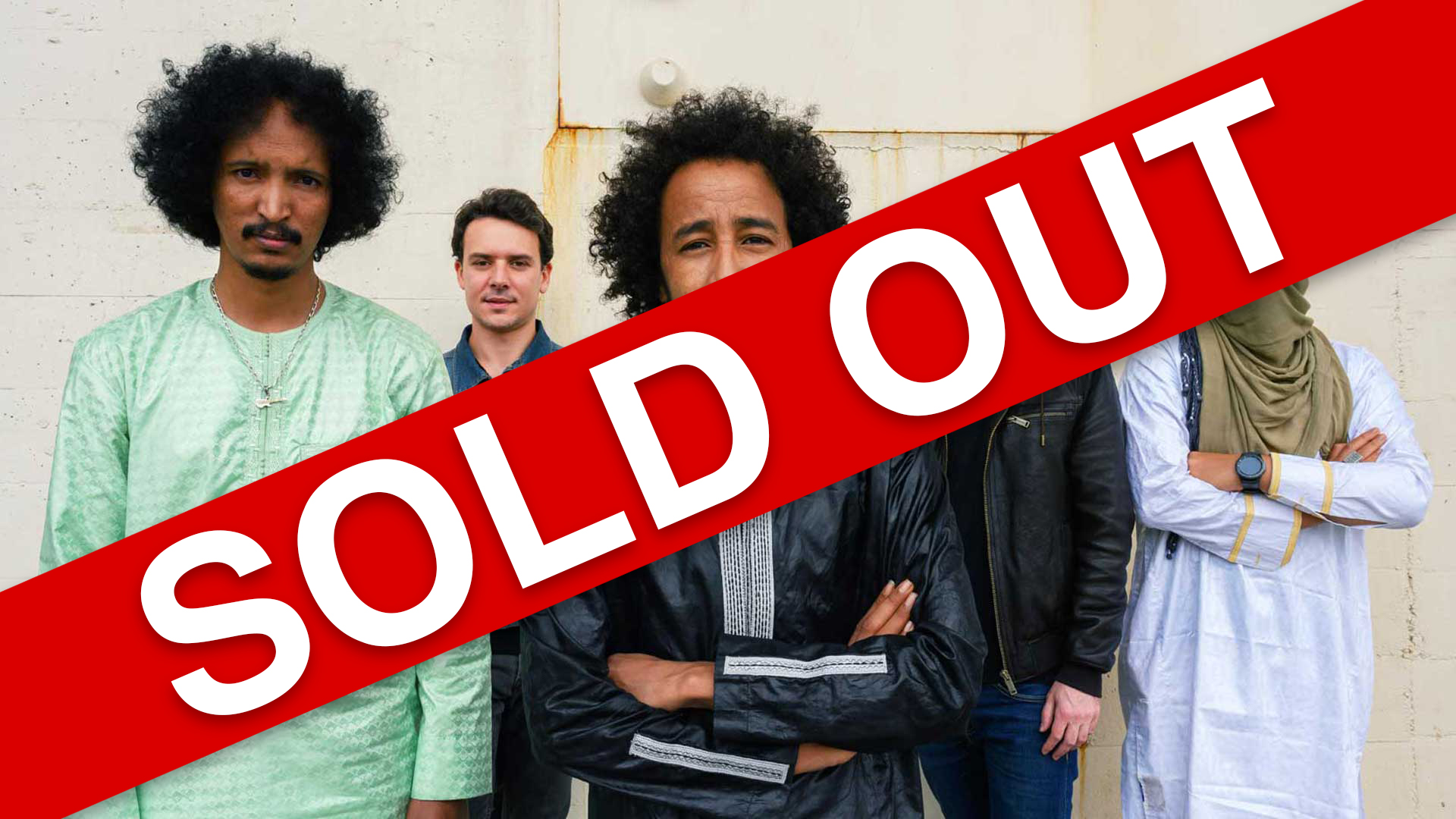 Tamikrest (evening show)
Pre-sale €15,00
(+ €1 service fee)
At the door €17,50
Sold out

Date
Saturday 20 November, 2021
Start
21:00
Doors open
19:00
Due to the new measures, we are obliged to check for the CoronaCheck app QR-code in combination with a valid ID.
More info
Attention: We decided to go ahead with the event. Hooray! However, unfortunately we are limited to host 100 people per concert. This means that there will be two concerts, at two different times.
An Algerian band that comes into contact with Western rock artists such as Jimi Hendrix, Bob Marley, Pink Floyd and Mark Knopfler? The magical end result is Tamikrest!
The music of Tamikrest is an ode to the musical tradition of the Tuareg and is seamlessly interwoven with rock, blues, psychedelia and dub influences from the West. With lyrics about the desire for a free world, Tamikrest brings poetry and the culture of the Kel Tamashek to the West.