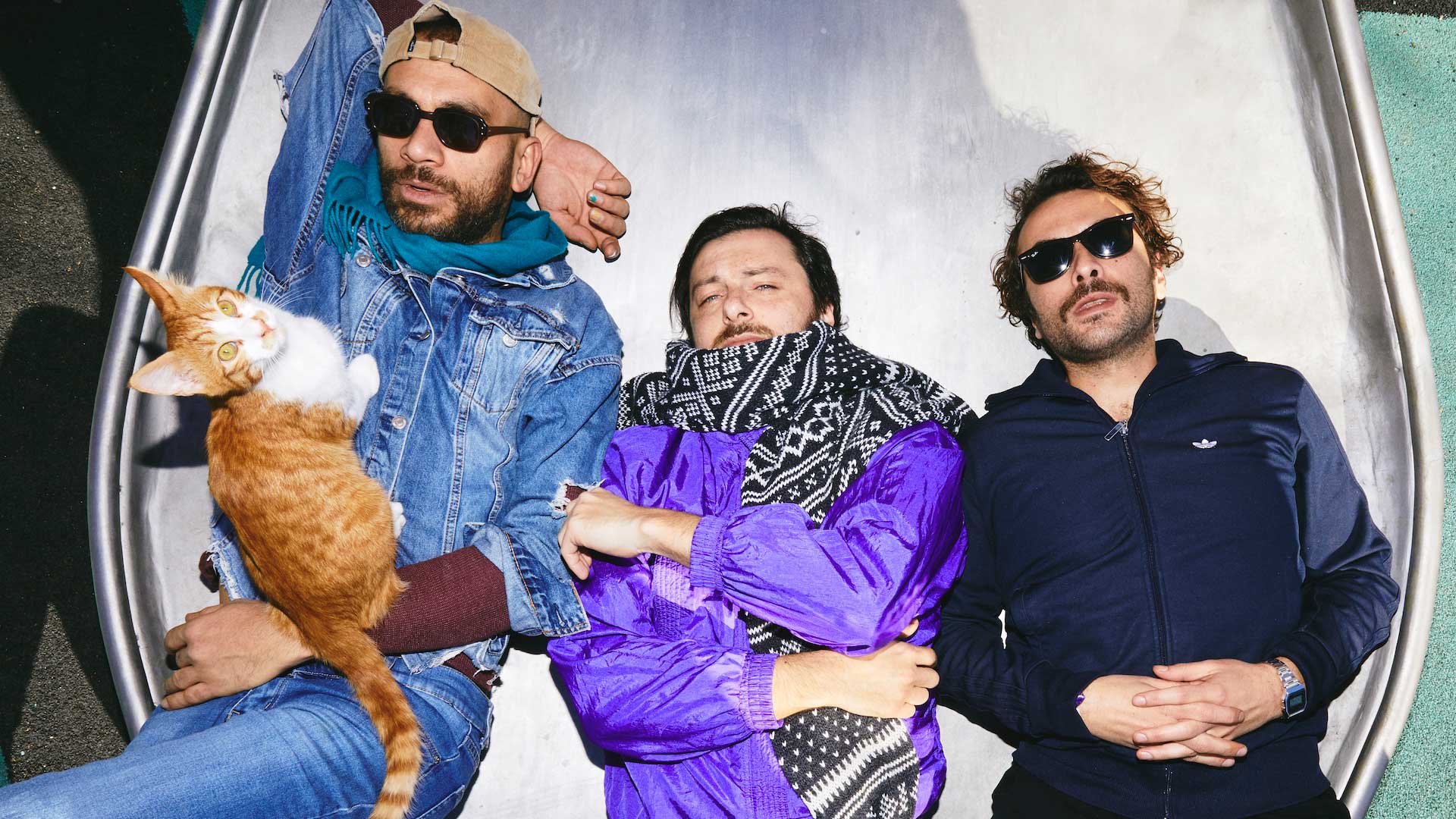 Islandman
Pre-sale €15,00
(+ €1 service fee)
At the door €17,50

Date
Friday 19 November, 2021
Start
21:00
Doors open
19:00
Due to the new measures, we are obliged to check for the CoronaCheck app QR-code in combination with a valid ID.
More info
| Please note: The venue opens at 19:00. From that moment on you may use the bar. Good tunes to get into the mood before the concert will be provided by DJ Kems Kriol. At 20:00 the bar closes due to stricter coronation measures. So be there on time! The concert will start at the regular time at 21:00.
Islandman was born from the musical dreams of Istanbul based musician/producer Tolga-Boyuk. Their music can be described as a unique mix of mellow electronic structures & dance beats with spacey live guitars, backed up by shamanic rhythms.
The songs on theis second album 'Kabola' meet shamanic rhythms, nomadic guitars and compact electronic structures and accompany the dance moves of an unknown tribe. To-night the trio will also share new unreleased tracks from their third album 'Black Earth'.
The DJ host of the evening is no one else but the Rotterdam based producer, dj and multi-instrumentalist Kems Kriol. He just released his Equanimity EP (Nous'klaer). Clone: "Beautiful downtempo excursions touching on Cape Verdean and Colombian styles with a contemporary electronic approach". Kems describes his music as: "Gathering essential audio elements to achieve and project unity within the urban context".