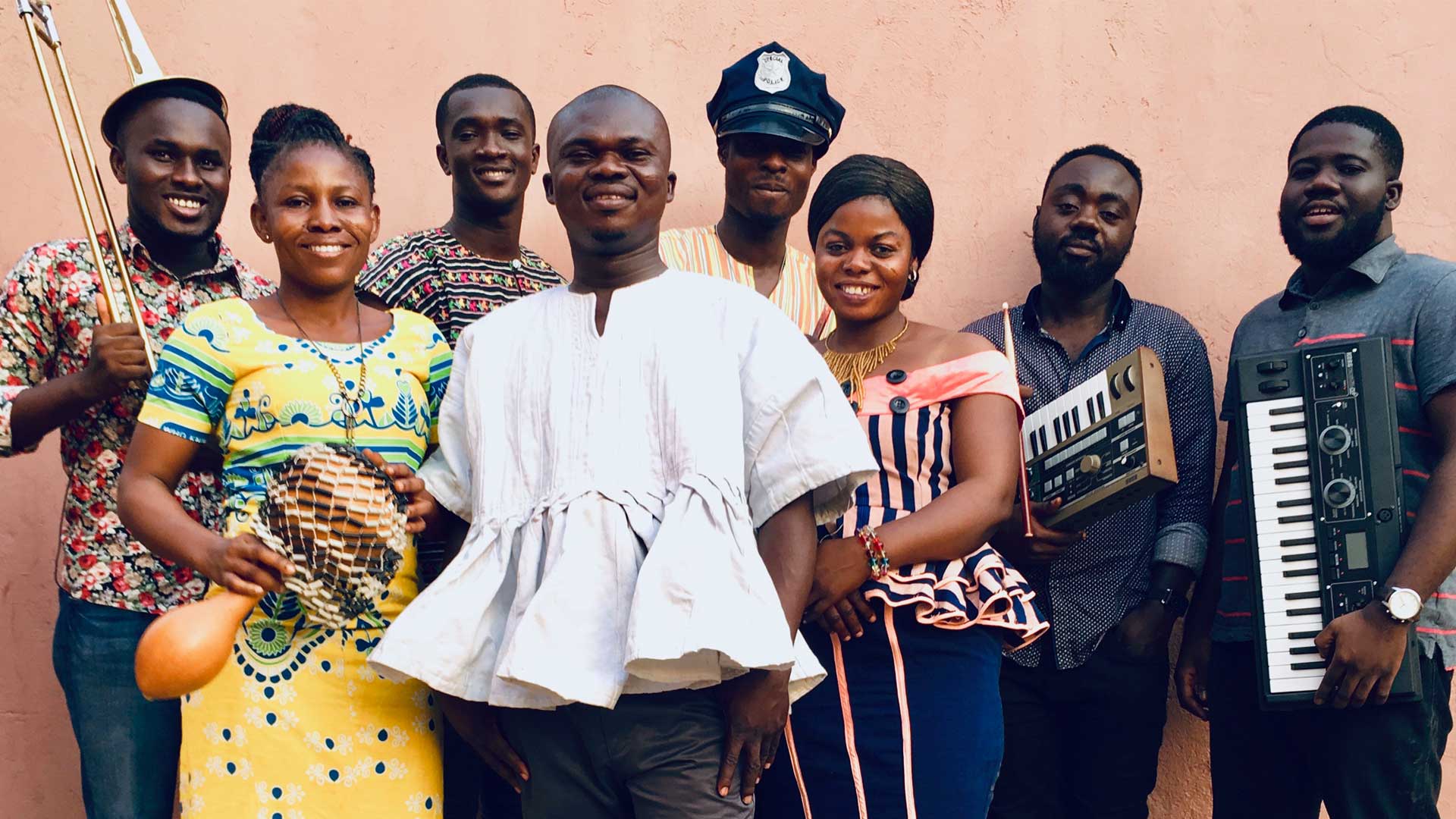 Alogte Oho and his Sounds of Joy
Pre-sale €12,50
(+ €1 service fee)
At the door €15,00

Date
Sunday 14 November, 2021
Start
21:00
Doors open
20:00
Due to the new measures, we are obliged to check for the CoronaCheck app QR-code in combination with a valid ID.
More info
Alogte Oho is one of the most important new voices of Ghanaian gospel. His debut album was released in 2007 and with the release of his third album in 2012, he broke through in his home country. During this first European tour, Alogte Oho brings a slow rocking, grooving journey, deep into the world of Frafra-Gospel.
He was discovered in 2013 by the label founder of Philophon Records, who heard the single 'Mam Yinne Wa' during a visit to Ghana and was immediately intrigued by Alogte Oho's voice. 'Mam Yinne Wa' is also the title of Alogte's first internationally released album on Philophon. As always, Alogte is accompanied his cheerful choir, The Sounds of Joy. Alogte preaches positivity and peace with his Frafra gospel music: a blessing both live and on record.
This event is hosted by, no one else but, DJ Gea Russels! British-Jamaican songwriter and producer Gea Russell (London, Antwerp) is the founder of Rub Recordings, an independent label and artist booking agency, curator of live events and producer of music documentaries. As a songwriter he recently released his "One Last Dance' album. As a DJ he toured with Jamalaadeen Tacuma and Joseph Bowie. Also he hosted festivals like the Numoon Festival, Writersbench and But Is It Jazz Festival.