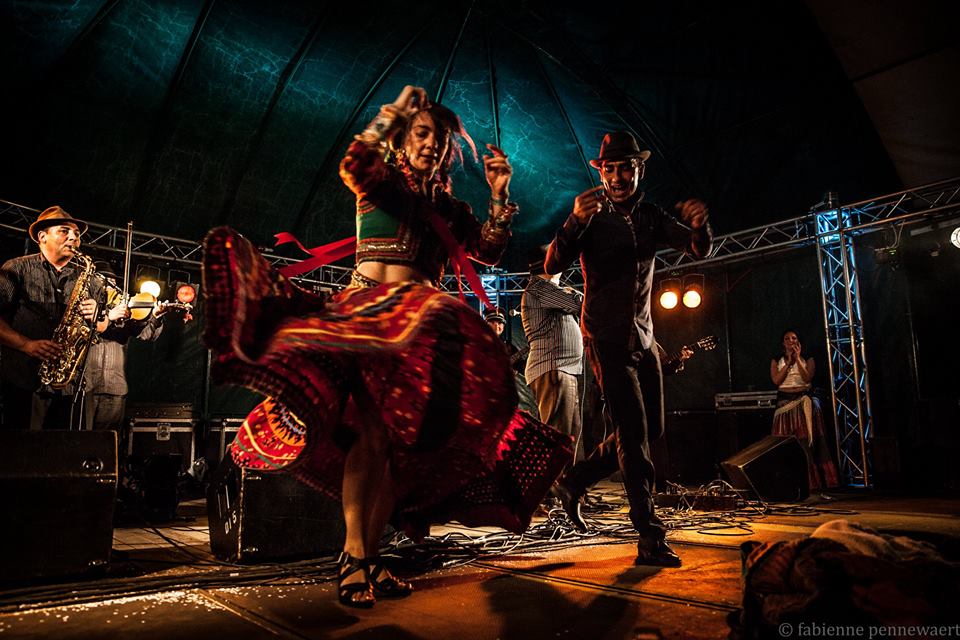 Nadara Gypsy Band
Pre-sale €12,50
(+ €1 service fee)
At the door €15,00

Date
Friday 12 November, 2021
Start
21:00
Doors open
20:00
Due to the new measures, we are obliged to check for the CoronaCheck app QR-code in combination with a valid ID.
More info
The Nadara Transylvanian Gypsy Band from Romania brings an unparalleled roma spectacle that can compete with Taraf de Haïdouks, Fanfare Ciocarlia and Kocani Orkestar. Known and loved for their uplifting Roma Roots Folk with Oriental influences, Nadara is a welcome guest at festivals all over the world.
Nadara is known for the best gypsy musicians and the fastest roma dancers from Transylvania. Nadara brings Hungarian, Romanian and roma folk music from Transylvania, as well as a repertoire of international gypsy music. But most spectacular is the Mahala belly dance music. The name Mahala refers to the slums around Bucharest where many Roma have settled. The music of these slums is strongly influenced by Turkish music and reminds us of the oriental origin of the gypsies. This oriental gypsy music is extremely popular in Romania and has given rise to countless belly dance competitions. At many Romanian weddings, the "mahala" or "manele" is the most sought-after dance.