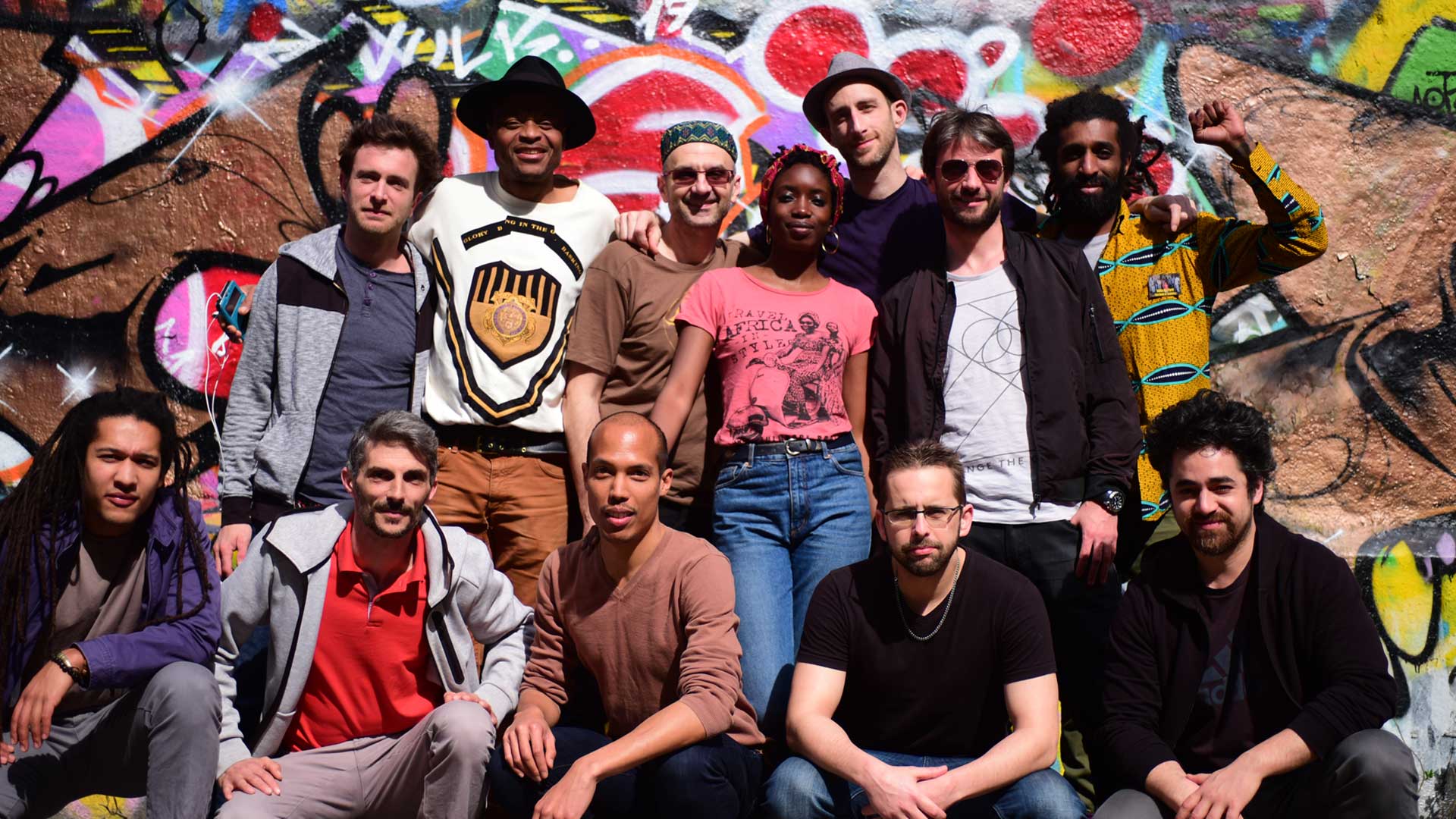 Les Frères Smith
Voorverkoop €12,50
(+ €1 administratiekosten)
Deur €15,00

Datum
zaterdag 13 november, 2021
Aanvang
21:00
Deur open
20:00
Wegens de nieuwe maatregelen zijn wij verplicht om te controleren op de CoronaCheck-app QR-code in combinatie met een geldige ID.
Meer Info
Afrobeat met de hoofdletter A, daarvoor staat Les Frères Smith. Na 2 jaar zijn ze weer terug in Grounds en presenteren ze hun nieuwste album: Mutation! Met dit album is de band weer de groovy en trance richting op gegaan: Afrobeat gemixt met hypnotische jazz en West Afrikaanse vibes!
Ze touren al meer dan tien jaar Europa rond met een sound die doet denken aan het betere werk van Mulatu Astatke, Fela Kuti, Kokolo of The Souljazz Orchestra. Compromisloze en explosieve afrofunk uit Parijs. Hun geluid kenmerkt zich door een strakke groove met jazzy erupties en soulvolle vocalen. Nu eens dampend en stampend, voortgestuwd door een uitgebreide ritme- en blazerssectie, dan weer meer laid-back funky, maar altijd swingend. Naast afrobeat, afrosoul en afrofunk verwerkt de groep ook andere Afrikaanse invloeden in hun repertoire, zoals Ethiopische ritmes.