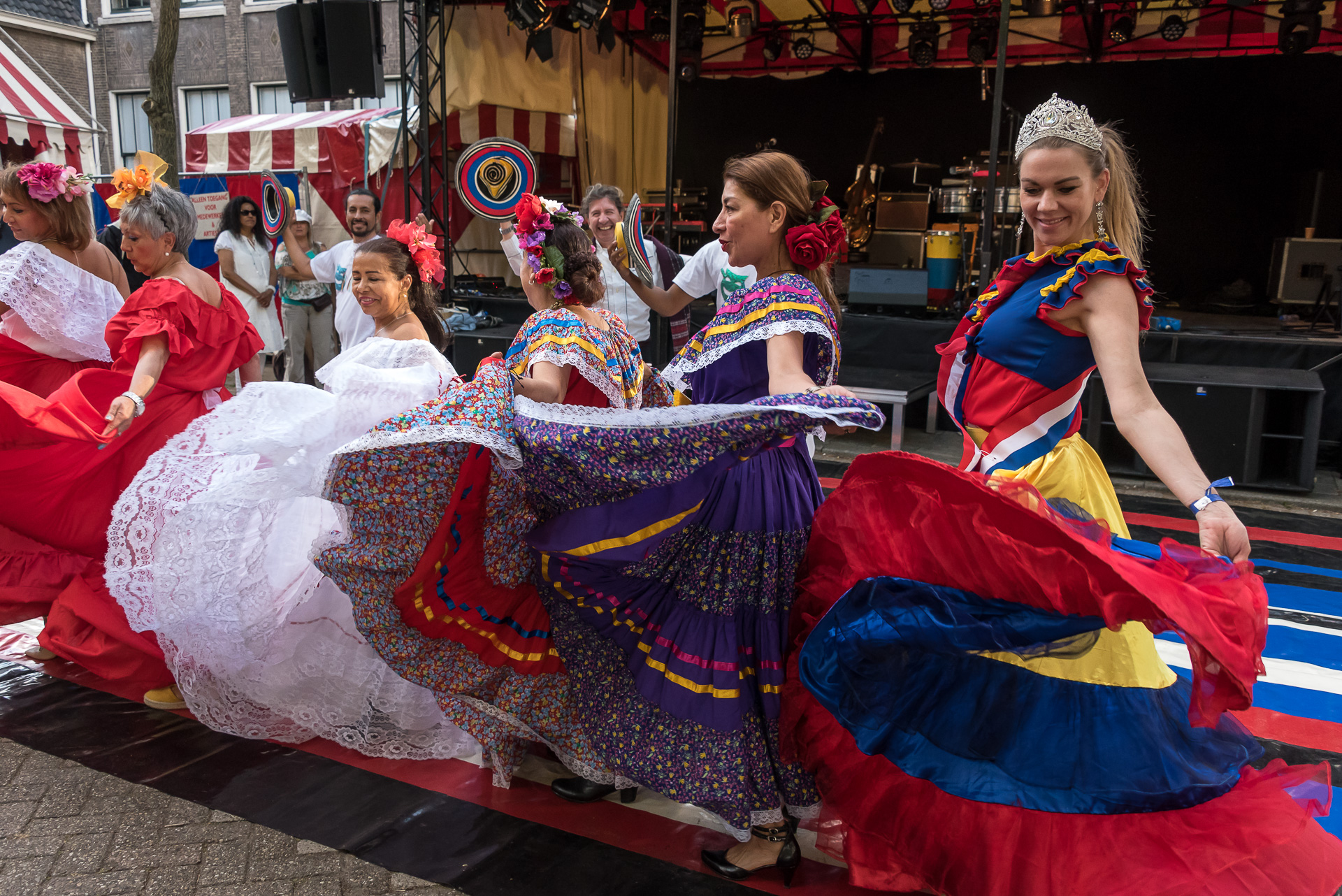 Werelds Delfshaven Festival
Gratis Locatie | Heemraadsplein | Rotterdam

Datum
zaterdag 10 juni, 2023
Aanvang
13:00
Deur open
00:00
De dertiende editie van het Festival Werelds Delfshaven barst los! Een duizelingwekkende culturele carousel samengesteld uit de schatkamers van Rotterdam-West.
Zoals altijd staan nationale gerenommeerde artiesten, amateurs-verenigingen, jong-talent en gemeenschappen op de podia. Er zijn workshops en verschillende hapjes uit diverse keukens. Dit jaar is er veel ruimte voor de nieuwe garde wereldmuziek muzikanten. Zo is er o.a. het (eenmalige Nederlandse optreden) van rebetiko Fusion band The Circle Orchestra met zangeres Vanessa Kourtesi, eigentijdse cumbia van Lo Poloko, gospelzangeres Cici Isenia, Hamraaz wereld cross-over duo, volksmuziek van Burkina Faso door Youssouf Keita & Emilio Saura Jiménez.
Deze editie vindt plaats op de Heemraadsplein te Rotterdam.
The Circle Orchestra (rebetiko fusion)
Hamraaz (wereld cross-over)
Wereld Delfshaven gaat vanuit de verscheidenheid op zoek naar de 'common grounds' die ons Rotterdammers en wereldburgers maken. Dat is al twaalf jaar lang het uitgangspunt van dit festival maar dit jaar is het actueler dan ooit. In 2023 staan we stil bij en vieren we de 150/60 jaar afschaffing van de slavernij. De erfenis hiervan is een wezenlijk onderdeel van onze samenleving en heeft grote invloed op onze muziek en cultuur. Werelds Delfshaven toont de kracht van deze diversiteit die onze samenleving zo kenmerkt.
Het programma wordt samengesteld door Het Rotterdams Volkstheater en Podium Grounds, in samenwerking met vertegenwoordigers van de vele culturen en groepen die Delfshaven rijk is.