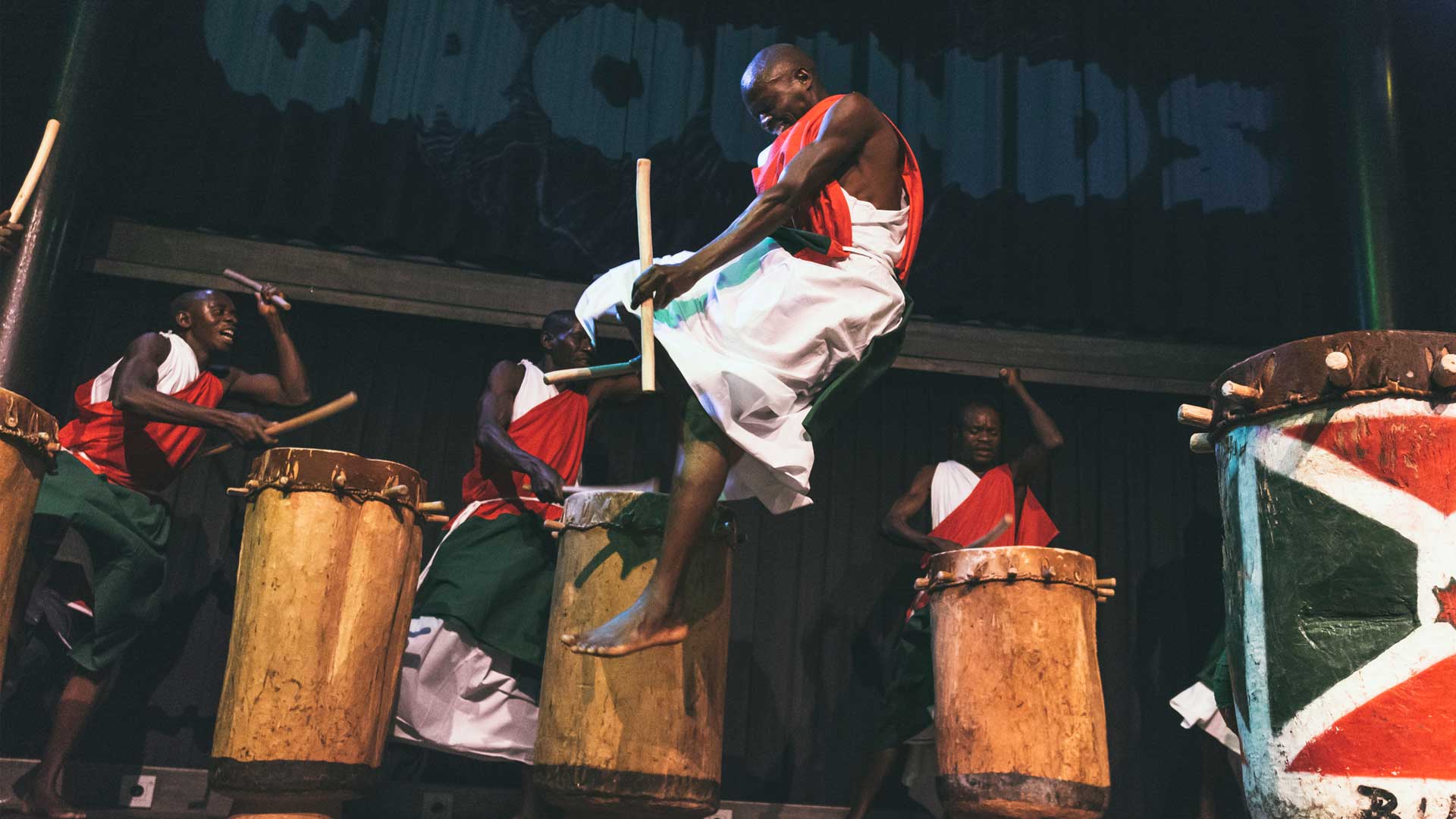 Master Drummers of Burundi
Voorverkoop €17,50
(+ €1 administratiekosten)
Deur €22,50

Datum
vrijdag 19 mei, 2023
Aanvang
21:00
Deur open
20:00
Master Drummers of Burundi is een legendarisch percussie ensemble uit Burundi, Centraal Afrika. Na een onvergetelijke avond met donderende drums en atletische dans in 2018 komen de Master Drummers of Burundi terug naar Grounds!
De trommels zijn onontbeerlijk bij alle belangrijke ceremonieën zoals geboorte- en doodsrituelen, inauguraties van koningen en rituelen die de vruchtbaarheid van mens en natuur zouden bevorderen. Deze optredens stammen nog uit de tijd dat Burundi een koninkrijk was. De ritmes zijn niet alleen tijdloos, maar ook een krachtige, hypnotiserende en fascinerende belevenis.
Er zal een afterparty zijn met DJ Caliente!
Foto: Caro Linares