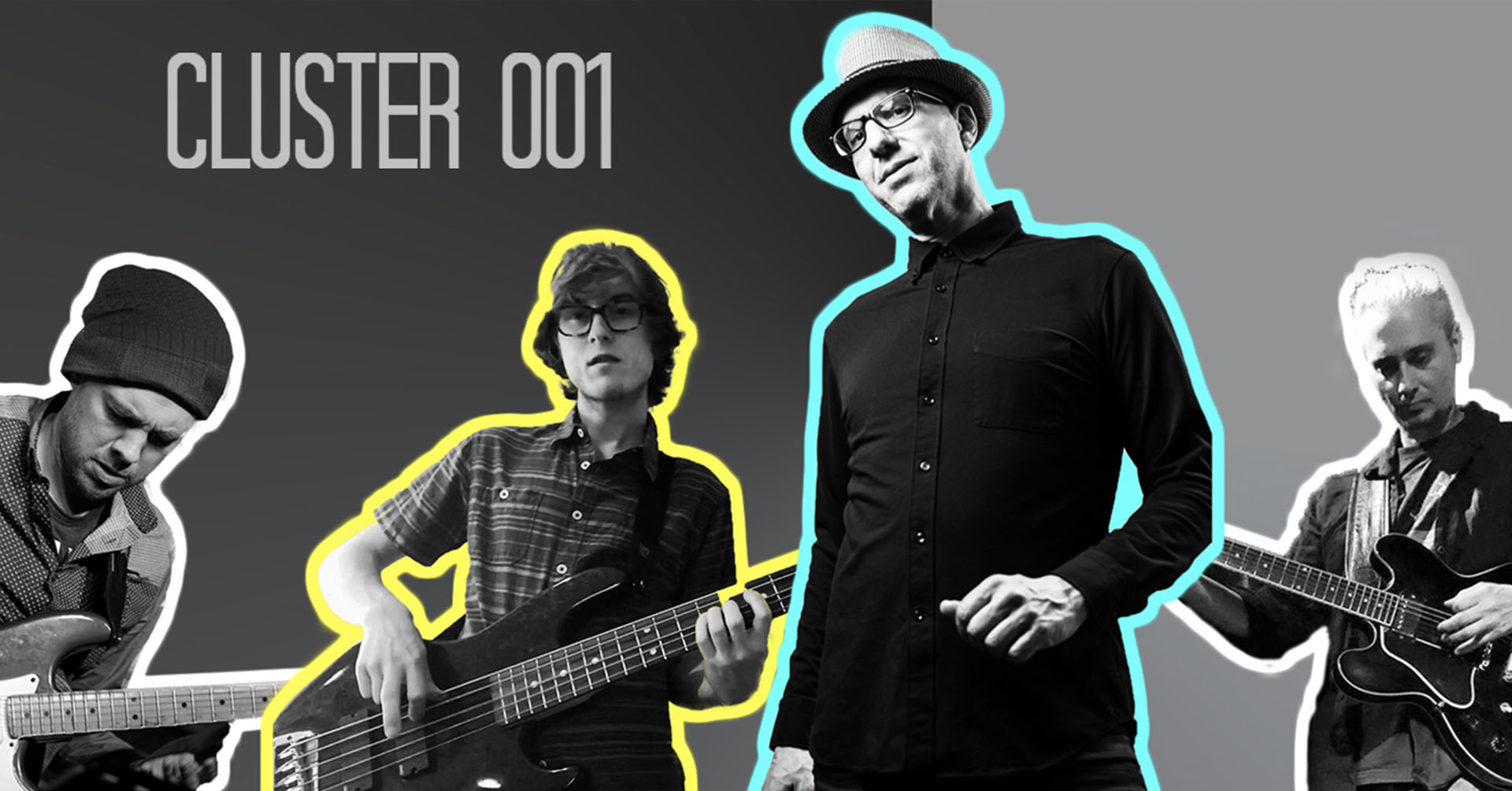 CLUSTER 001
Voorverkoop €10,00
(+ €1 administratiekosten)
Deur €12,50

Datum
donderdag 28 oktober, 2021
Aanvang
21:00
Deur open
20:00
Wegens de nieuwe maatregelen zijn wij verplicht om te controleren op de CoronaCheck-app QR-code in combinatie met een geldige ID.
Meer Info
Greg Smith laat op donderdag 28 oktober zijn nieuwste muziek horen. Hij staat dan met zijn onderscheidende, theatrale jazzmuziek met robotelektronica, dromerige effecten en een krachtige percussieve scherpte in Podium Grounds!
De Canadese drummer en composer Greg Smith heeft opgenomen en getourd met David Binney, Chris Speed, Reggie Washington, Sandra St. Victor, Kori Withers, and the Lama Trio. Nu is hij terug met een band genaamd CLUSTER 001. Het album, met dezelfde titel als de band, heeft hij in het afgelopen coronajaar gemaakt en is gereleased in april.
De line-up bestaat uit Greg Smith (drums/elektronics), Alexander Maksymiw (gitaar), Vanja Kevresan (gitaar) en Zack Lober (bas). Deze buitengewone groep van internationale muzikanten geeft een vurige mix van een akoestische en elektronische optreden, waarin je meegenomen wordt voor een wilde rit door tijd en ruimte.