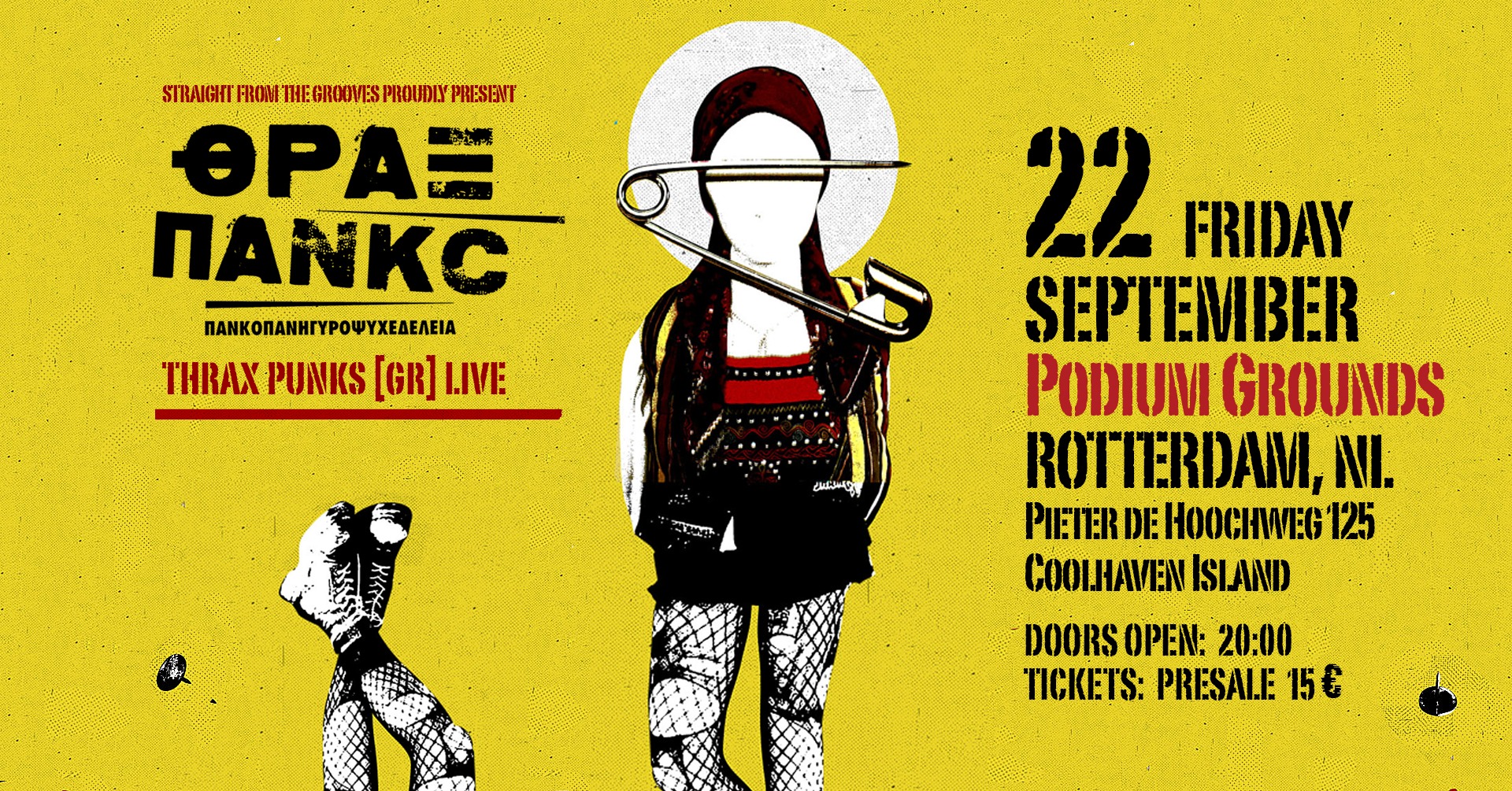 THRAX PUNKS
Pre-sale €SOLD OUT
(+ €1 service fee)
This event is SOLD OUT

Date
Friday 22 September, 2023
Start
21:00
Doors open
20:00
THIS EVENT IS SOLD OUT. THERE IS NO DOORSALE AVAILABLE  
THRAX PUNKS is a musical group originating from Thrace, Greece.
Based on Thrace' s traditional music, over the years the band members began to experiment and incorporate more modern aesthetics and styles from various musical genres around the world, such as live looping, psychedelic parts, heavy guitars, math-rock and punk outbursts.
To date, they have participated in the biggest domestic festivals, as well as concerts and festivals in UK, Germany, Bulgaria, Romania, Hungary, the Czech Republic and Cyprus. In 2016 they released their first EP, and in 2017 they presented their first self-titled LP , in a nationwide tour, with many sold out performances.
Over the last years, based in Athens, they have collaborated with renowned artists, and recorded music for cinema and theater plays. In 2021 they performed live their own original music for the tragedy of Euripides "Bacchae" in the ancient theater of Epidaurus, as part of the Athens and Epidaurus festival, with additional performances in Herod
Atticus Conservatory and in Cyprus