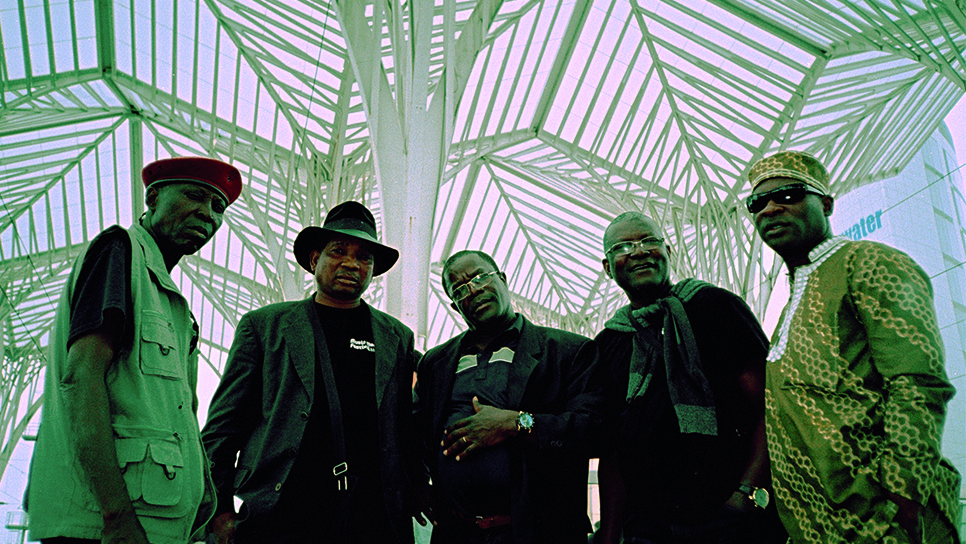 Africa Negra
Pre-sale €15,00
At the door €17,50
(+ €1 service fee)
Date
Saturday 10 December, 2022
Start
21:00
Doors open
20:00
For the past 40 years, África Negra has undoubtedly been the main ambassador of music from São Tomé & Príncipe. The band is beloved for their own inimitable soukous style and well known in Portuguese-speaking countries and their diaspora. This style is a mixture of the heavenly, sultry São Tomé rumba or soukous with blissful shoots of highlife, and is called mama Djumba by their fans.
Africa Negra still partially uses their old instruments and vintage guitar effect processors, so their distinctive original sound from the 1980s is still going strong. Currently, the band consists of five people (vocals, two guitars, drums, bass), two of whom are still part of the original line-up: João Seria (vocals) and Albertino (bass). However, don't forget Leonildo Barros, that groundbreaking guitarist who is partly responsible for the band's sound.
In 2019, the band released the album "Alia cu omali," their first record in 20 years, with worldwide distribution by Rush Hour. This record consists of a series of classics that were never properly recorded, but "materialized" during live concerts in the 1980s.
In January 2020, the Swiss label Bongo Joe released a compilation album called "Léve Léve," which features some of the group's classics, along with other important São Tomé & Príncipe groups from the 1970s and 1980s.