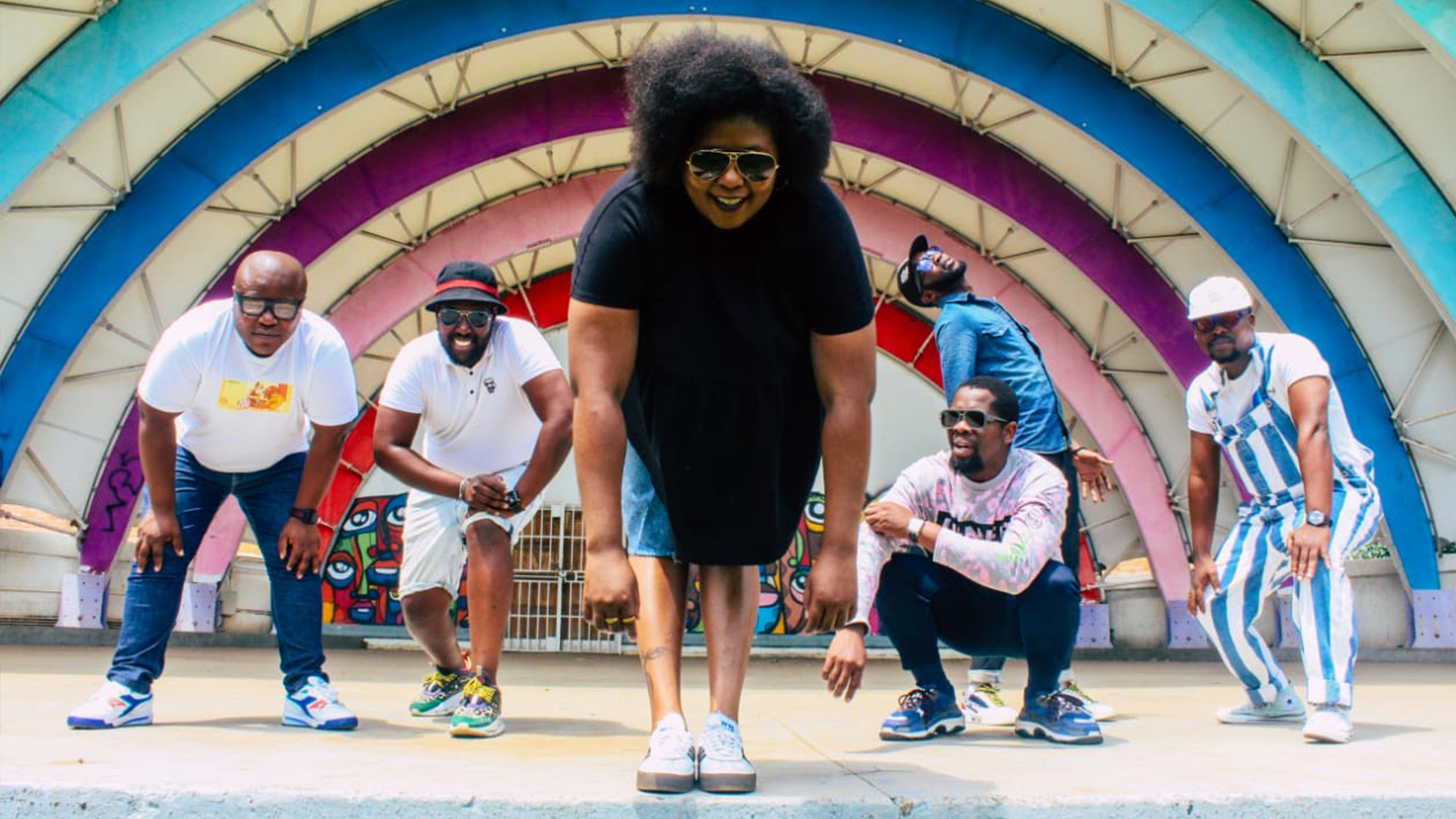 BCUC
Pre-sale €17,50
(+ €1 service fee)
At the door €20,00

Date
Saturday 29 October, 2022
Start
21:00
Doors open
20:00
Activist psychedelia and fun afrobeat, that's Bantu Continua Uhuru Consciousness, or BCUC for short. The multi-headed jazz band began as a social gathering in Soweto, South Africa. There, BCUC drew inspiration from indigenous music that usually doesn't reach the mainstream. Until now, that is, because with its imploring compositions BCUC has become a welcome guest on many festival dance floors in recent years.
The seven-piece band has been mesmerizing audiences both locally and  globally with its indigenous funk and high-energy performances that have  fast made it one of South Africa's most successful musical exports. Jazz sounds of 1970s and '80s productions were replaced by hip-hop influences and punk-rock energy, taking the listener on an intriguing epic journey, sharing their controversial yet interesting views on modern Africa. They tackle the harsh  realities of the voiceless, especially the plight of the uneducated workers at  the bottom of the social food chain. BCUC taps into the elusiveness of the spirit world of ancestors by which they are inspired. The Africa portrayed by BCUC is not poor, but rich in tradition, rituals and beliefs. 
"We bring fun and emo-indigenous Afro psychedelic fire from the neighborhood," says vocalist Kgomotso Mokone.