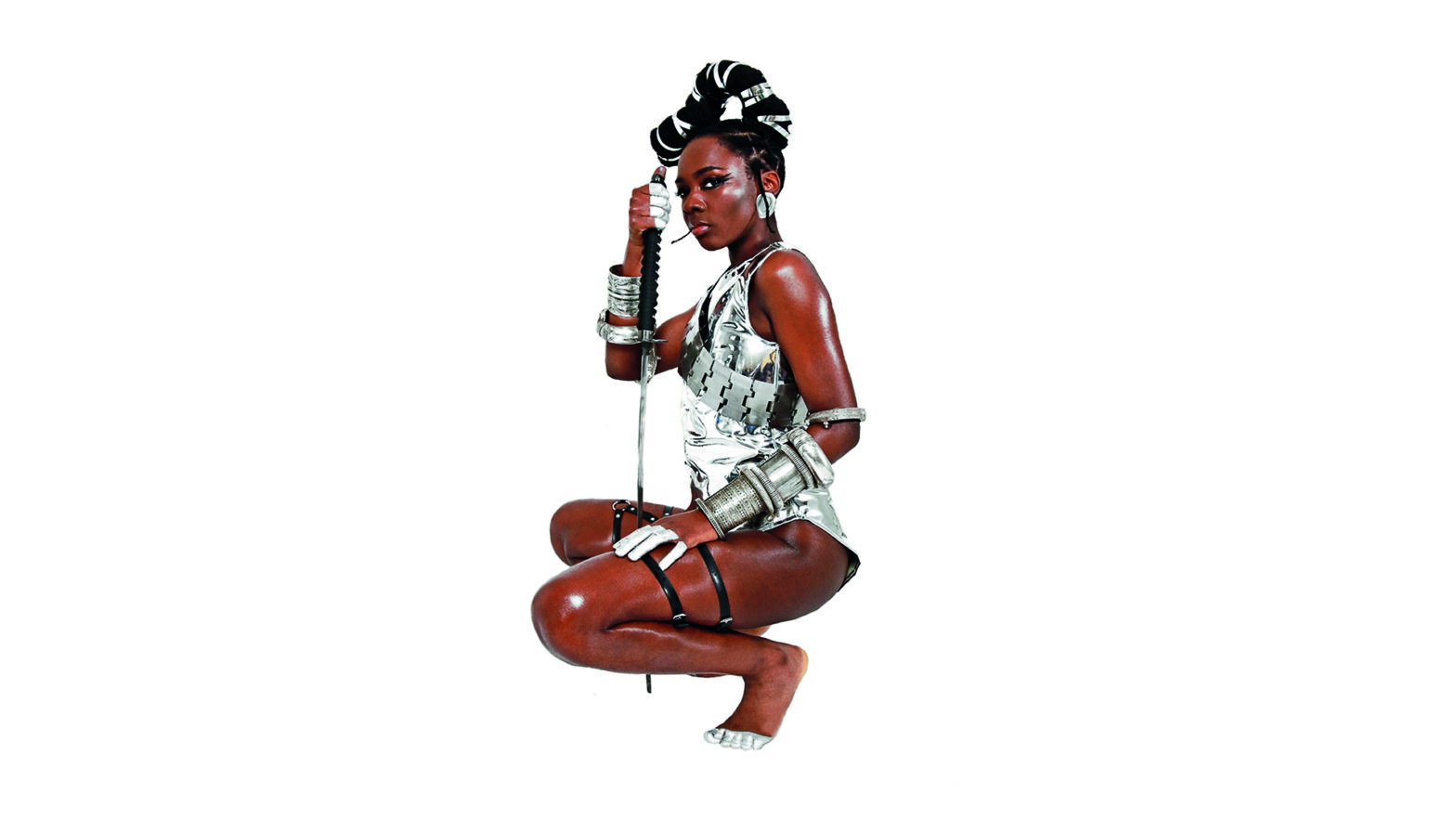 Pink Oculus maakt comeback
Met twee live shows betuigt Pink Oculus haar kracht on stage.
Heel eventjes leek Pink Oculus, het alter ego van Esperanza Denswil wel "van de radar verdwenen." Maar geen zorgen: ze terug van weggeweest.
In 2016 kwam ze als een komeet met de EP Delicious, die haar op de mooiste festivals neerzette, waaronder Glastonbury en North Sea Jazz. Door een donkerte in haar leven vertrok ze net zo snel weer met de noorderzon. Op haar avantgardistische op hiphop gebaseerde muziek met Afrikaanse en Surinaamse ritmes neemt ze ons nu mee op haar voltooide reis naar een nieuw, gelukkiger bestaan. Met haar shows bewijst ze dat ze een artieste is die Bowie's sound and vision volkomen beheerst. Dit is méér dan muziek alleen. Ze geeft een totale beleving.
Noem het kunstzinnige hiphop, noem het experimentele muziek met beats, noem het wat je wilt. Het is anders. Het aankomende album is bijzonder knap in elkaar gezet. De volgorde van de nummers klinkt allemaal zo logisch. Alles past naadloos achter elkaar. Wat is die mooi in elkaar gepuzzeld. Daar is hoorbaar veel werk aan besteed. Net als de oude meesterwerken zoals bijvoorbeeld Marvin Gaye's What's Going On? dwingt het je bijna om dit kunstwerk als één geheel tot je te nemen. Natuurlijk kun je de nummers ook los van elkaar beluisteren. "Maar voor de mensen die de eerste twee singles al hebben gehoord Water en Away, is het mooi om nu te ontdekken dat er een bepaalde verhaallijn achter zit," stelt ze vast.
De plaat opent met Taut, wat Engels is voor strakgetrokken, in het bijzonder van spieren die strak staan, Niet echt ontspannen dus. Het woord taut klinkt als taught, wat aangeleerd betekent. "Taught to be afraid of the dark," is het credo. Ze heeft afscheid genomen van een moeilijke periode. Oké, ze heeft haar familie en vrienden nog. Natuurlijk krijgt ze hulp. Maar dáár beseft ze dat ze er uiteindelijk alleen voor staat en dat ze opnieuw moet beginnen. Ze moet het zelf doen. "Het nummer gaat over de angst die komt bij alleen opnieuw beginnen, maar is ook een herinnering dat we in essentie geen bange wezens zijn. Dat de angst, die we als volwassenen voelen, aangeleerd is," zegt Esperanza.
De plaat eindigt met Away. De ontdekkingsreis of zoektocht is voorbij. "Bij Away ben ik weg van de gesplitste mindset. Ik ben weer hersteld," resumeert Esperanza. "Ik ben weer heel. Ik ben weer mezelf. Onderweg stel ik mezelf de vraag: waar ben ik beland?" In het nummer Kung Fu zingt ze bijvoorbeeld: "I feel I can breathe again, I speak without fear again, sit in my seat again." De hemelbestormer van die EP van weleer is krachtiger en zelfverzekerder terug met dit nieuwe, respect afdwingende albumproject.
Je voelt een bepaalde spirituele spanningsboog in deze muziek. Er zit veel meer in dan in standaard hiphop. Ze ziet het niet als een hiphop-plaat en ook niet per se als een experimentele plaat. Ze is zelf de beats gaan maken. "Een van de moeilijkste dingen was dat zelf weer muziek gaan maken. Vooral omdat het vanuit zo een diepe plek kwam," legt ze uit. "De oorsprong van de nummers was zwaar, want ik was niet gelukkig. Het was een soort therapie. Maar ik ben kunstenaar en zo deal ík met dingen."
---
Pink Oculus speelt samen met band bestaande uit Yannick Hiwat, Robert Pronk, Jeremiah Owusu-Ansah en backing vocalisten Jefferson Da Veiga en Natasha Brouwer.
Koop je tickets hier.